Updated December 15, 2020 by Clarisse
People travel for many different reasons. Adventures are always welcome in our lives, whether it's a long-term journey or a two-week trip.
I know that most people travel as a way to express themselves. But for me, it meant that my life was changed forever.
Before traveling, I felt like I had no real purpose in life. I was lost and I couldn't figure out why.
After taking the leap, I felt like I was in an endless state of curiosity and happiness. Even the worst of days felt as though there was meaning in my life. I knew that nothing could stop me from having the freedom of what I wanted to do. To live a life of my own accord.
Wandering the world can be very addicting. For most, once they get a taste of that initial journey, they never want to stop.
Many people travel for a multitude of reasons, whether it's a gap year, a small vacation, or a life-long adventure. Below are a few reasons adventure is good for you.
1. Explore the World
The chance to explore our world is a big reason why people travel. Many things don't exist in the local area we live in. Thus, people go out to experience different adventures.
People are naturally excited when they encounter something new. These could range from exotic types of animals to experiencing different views. Our natural surroundings change with every terrain. From the desert to the mountains, to the ocean, there are plenty of amazing things to see in our beautiful world.
There is a remarkable amount of awe that people feel when they explore these places. To have the opportunity to do so is incredible in and of itself. Thus, people can't help but take advantage of those opportunities.
2. Try Different Foods
Have you ever tried a balut in the Philippines? How about gelato in Italy or macarons from France?
Many different types of cuisines are found around the world. From street foods to market stalls, cafes, and restaurants, the options are endless.
There is a uniqueness to each dish in every culture. These experiences are only possible if you dare to take the leap and travel the world.
Everyone has a bucket list, some people just aren't fully aware that they have one. Some have written theirs down, while others have it in the back of their mind.
For many, exploring the world is a high priority. Many start their travel journey by creating a list of their dream destinations.
Having a bucket list is important because of its tangibility. It gives us a way to know where to physically start. Plus, it can show us our personal reasons for doing something remarkable. Bucket lists create our will and desire to live a meaningful life. Experiencing that extraordinary slice of life is a dream come true for most people.
4. Do Something Unique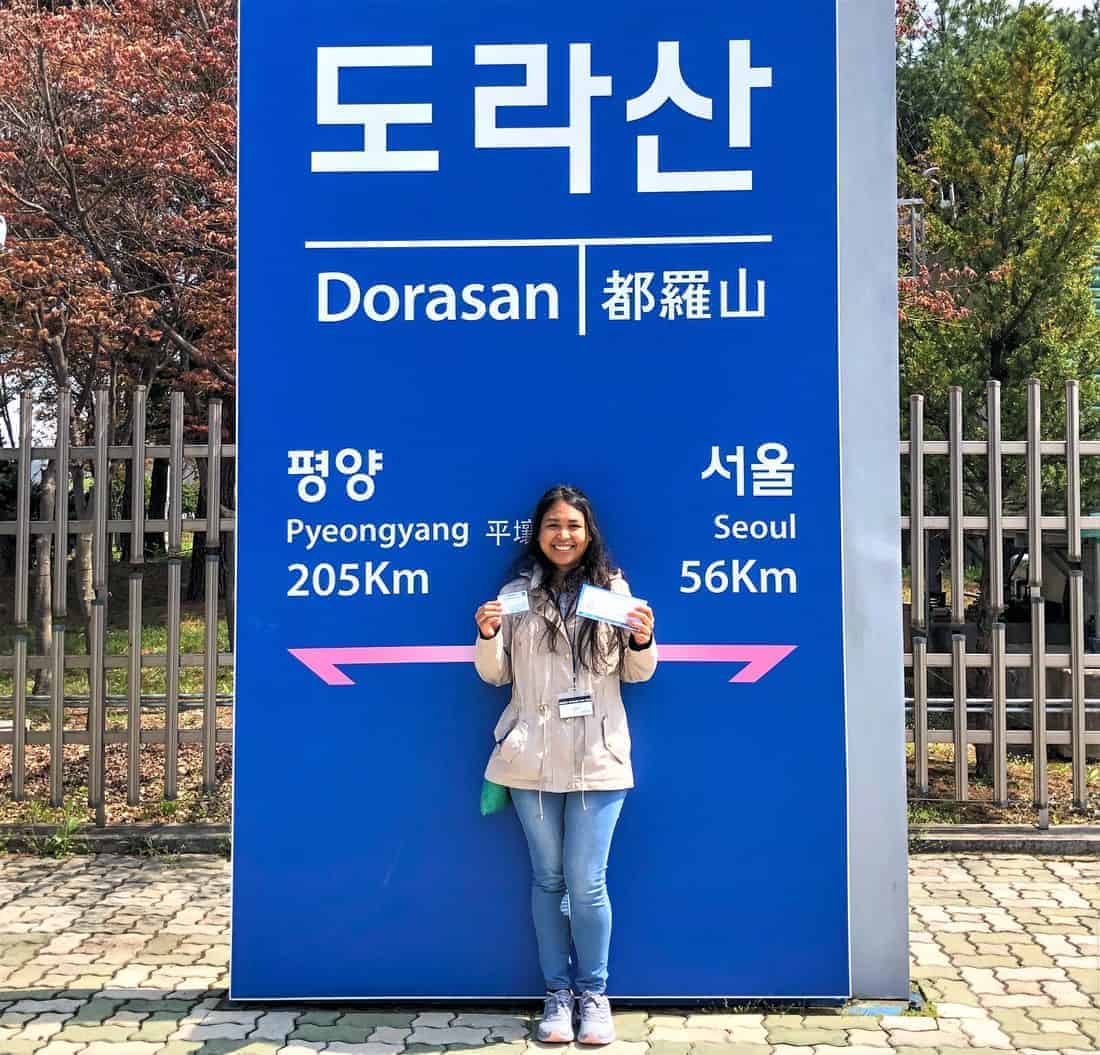 It takes courage to do something you've never done before. This is especially true for those who go somewhere they've never been. All so they can have a chance to explore unchartered territory. The thrill of visiting a place that is unlike anything we've seen in our lifetime is a great motivator.
The picture above was taken near the border of South and North Korea. It was at a previously functional rail station. They issue fake tickets and they give you a chance to do a photo-op outside. Here, the sign shows that to the left, you will reach Pyongyang, North Korea. To the right is the way to Seoul, South Korea.
Even though I didn't get a chance to go on the train, it was still an incredible experience.
Learning their history first hand and being able to see North Korea up close was remarkable. Plus, seeing the hopes of Koreans to be reunited once more was awe-inspiring. Remember, some take this to the next level and have gone to North Korea. This shows you how far people will go to have that certain uniqueness in their life.
The experiences that travelers encounter show us that there's more to life than living in a small bubble. As there are only so many things that you can do in your local area, I hope that this will give you the courage to take the leap. Come join us and get a taste of the extraordinary lifestyle. Choose to skydive, paraglide over a mountain, or simply take in a new sight.
5. To Be Closer to Nature
There are tons of cities and infrastructures being built every year. This results in our time spent with nature to decrease steadily. Most people travel for a chance to see natural parts of the world they'll remember forever.
Activities to achieve this can range from simple to extraordinary. Hiking in the wilderness, swimming in a waterfall, or camping can please most people. Then, there are those that want to experience more. Check out this list of the seven wonders of the world.
6. Recharge
It's no secret that the hustle and bustle of everyday life do take a toll on most people. People take vacations to escape the stress and anxiety they feel in their daily routines. To have a relaxing moment on the beach, or simply to breathe in the fresh air can mean a world of difference.
7. Create Extraordinary Memories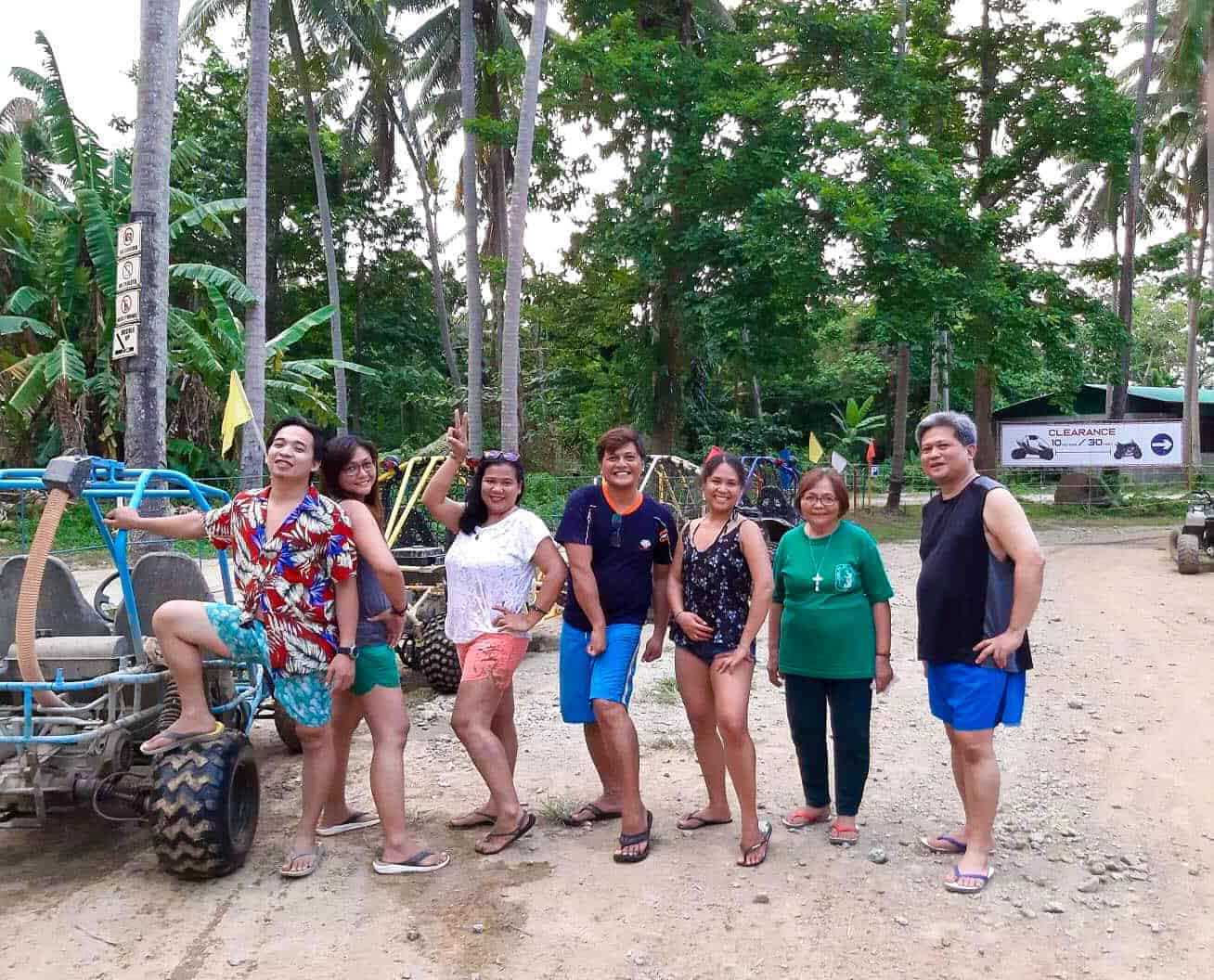 People travel to create memories worth a lifetime. This is true regardless if you are on a solo journey or traveling with family and friends.
The picture above was taken in the Philippines with my family. This was us showing off the mud in our bodies, after a round of dirt track racing. I will never forget this moment. I am glad that we took the time to travel and spent time with each other.
For most people taking candid and fun photos during a trip is a powerful motivator to travel. Plus, having Instagram-worthy photos that you can share with others is a bonus.
8. Be Independent
As a solo traveler, you get to make all of the decisions. I still remember having last-minute changes with my plans on a whim. It was nice being able to execute everything at the drop of a hat. Traveling gives you the learning opportunity to be more independent in life.
Traveling also teaches you how to deal with certain challenges that pop up along the way. There are many ways things could go wrong. You could end up taking the wrong train or lose your phone at an international airport. Yes, this happened to me.
As a result, travelers learn that creativity and quick thinking goes a long way. The best part is that it gives you a chance to take full control of your life.
9. Learn a New Language
Visiting a country where language barriers exist can prove to be difficult. It forces you to be creative, usually needing to level-up your charade skills. Others learn a few simple words to get by, or they simply download a translator app.
However, there are those who take this to a higher level. They traverse other countries for the sole purpose of learning their dialect. Plenty of schools throughout the world offer intense classes that last a few weeks. Immersive learning is a great way to accelerate one's knowledge of a new language.
10. Freedom
There is nothing better than the taste of coconuts on the beach. The wind and the sun on your skin make you feel that anything is possible. There are no schedules to worry about, or anybody to report to. The freedom of being able to do what you want, when you want, is more than enough of a reason for people to travel.
Most long-term travelers are able to explore the destinations that they desire. They have the ability to choose where they want to be at any given time. Traveling allows people to make choices that are theirs to make. The flexibility that comes with freedom is an incredible travel benefit.
11. See the World from a Different Perspective
Every single person you encounter on your journey will be different. Talking to locals and other travelers will show you a new side of the world. A fresh perspective could help better shape your own while gaining a more open mind.
Seeing the world will help you grow and is enough of a reason for me to keep on wanting to travel. Remember, your experiences and the people you meet along the way makes all the difference.
12. Chase the Weather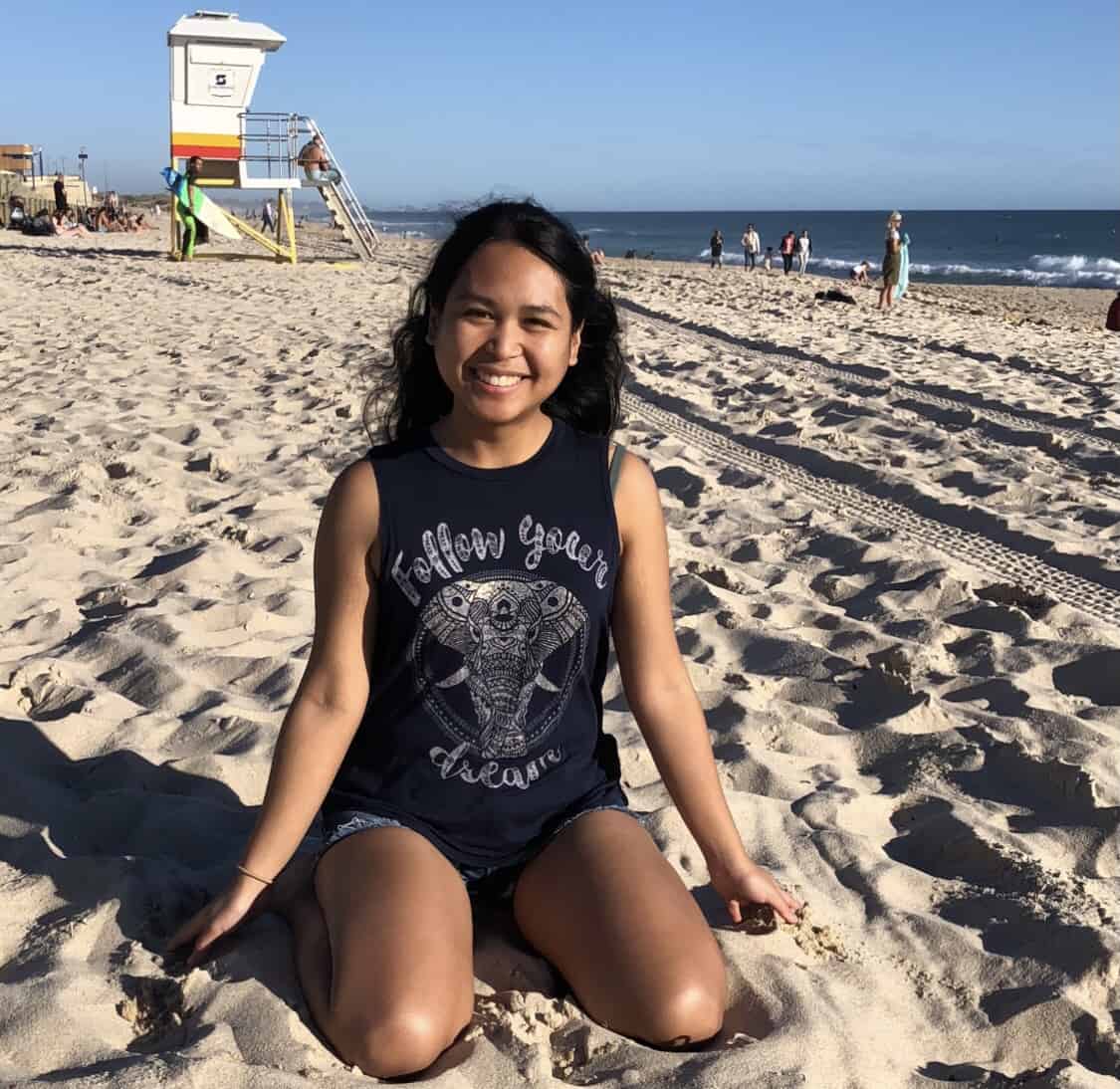 Have you ever wondered what it would be like to experience summer weather year-round? I have and it was amazing!
The picture above was taken in Western Australia in the middle of winter. The beach felt amazing during this time. Packing light was never a problem either. Being able to go to the beach and hiking year-round is a perk that travelers want in their lifestyle.
13. To Reinvent Ourselves and Grow
Traveling forces you so much out of your comfort zone. You have no other choice but to grow.
Life is in your hands when you're out doing solo explorations. Taking care of yourself becomes a priority. We also deliberately choose to create connections with the people we meet along the way.
Traveling gives us those moments that show us we can be the person we want to become. Growing up and self-discovery is inevitable when you're on an adventure.
14. The Chance to Start Over and Live a Different Life
Have you ever wished that you could start your life over? Go somewhere no one knows you and be someone you wanted to be? There are very few chances in life that we can do this. Traveling to a new place, far away from home, can give people this opportunity. It is enough of a reason for a few long-term travelers to decide and leave home.
15. Flying in an Airplane
Can you believe that this was taken inside a plane? We were leaving Hawaii when I snapped this picture. You can see the crystal clear blue waters from afar. A view like this could only have been achieved at this height.
There are a few people who are scared to fly inside a small metal tube. The thought of the plane possibly crashing can be daunting. However, some travel specifically so they can ride in an airplane.
The ones who love the bird's eye view can experience the spectacle above. Plus when you add the take-off, landing, and mechanics of the plane then you have something special. It is incredible to think about how technology has advanced in such a short time. The newfound ability that we have to fly to another country, in mere hours, is a remarkable feat.
16. Experience Working Abroad
Many travelers experience working in a different country. The work culture is different throughout the world. Having this experience can be life-changing.
This was especially true for me. Did you know that outside of the US, there are plenty of countries that offer 1-month vacations? This is on top of the holidays that everyone gets to celebrate.
During the gap year I took in Australia, I worked a total of 10 months out of my entire year. I never worried about my next job, meal, or place to stay.
17. Take a Break from Everyday Life
Chances are the monotony of everyday routine catches up to people more times than not. The typical commute, traffic, and routes you are familiar with can be draining. Taking a break from the daily grind is a great motivator to travel. Plan your trip, get excited until the day you leave.
18. Celebrate a Special Event or Occasion
Birthdays, anniversaries, and holidays are the best times to travel. They give us certain days in our lives to enjoy and celebrate. I love being treated to something nice during these special days.
I know that I appreciate traveling during my birthdays. I tend to splurge a bit more on myself, knowing that the occasion is important to me. It's even better when I have my family or friends around me to celebrate with.
19. No Regrets
We, as people, make choices every single day. The one thing that we try to do is look back on our lives and hope that we made the right decisions. As travelers are presented with life-changing adventures, many will say yes.
The biggest motivator is knowing that we're throwing out regrets we may have later in life. People travel to fulfill dreams and achieve goals. I know that my life would have never been the same had I stayed in the US. Living in Australia is exactly what a life of no regrets meant for me.
20. Experience Other Cultures
Cultural differences offer an immersive experience that lets you take a peek at the vastness of the world. There are plenty of things to learn from the locals. Seeing historical sites can also give you a glimpse into the past of the country you're visiting.
One of the first things you'll experience when venturing into a new country will be culture shock. You will notice many differences and compare them from your home country. The uniqueness of every place you go to will be evident that you'll want to keep learning more.
21. Meet Other Travelers
Having international friends is a unique experience. Most people tend to stay in their circle of comfort. Thus never getting the chance to encounter people from other parts of the world.
As a traveler, you get to experience meeting people. This also gives you the chance to make life-long friendships while on the road. Being able to hang out with those who can share a part of their home country with you is an unforgettable experience.
Having international friends has given me plenty of reasons to visit their countries. Most of my friends have shown me around their home and invited me to a home-cooked dinner. A few took this a step further and took me in. This enabled me to experience their local culture, rather than being a tourist.
I will be forever grateful to the people I've met along my journey. I can't wait to meet more as I continue down this path.
22. Living Abroad Can Be Cheaper
While this is not a blanket statement, it can be true for foreigners who live in developed countries. Asia, Eastern Europe, Africa, and South America are the best continents for long-term stays. If you live frugally and budget, you can be sure that your money will last longer than living in your home country. You will have to be creative and find ways to work as a digital nomad or remotely for a company. But this effort will be more than worth it.
Travel opportunities are affordable in today's time. It is easier than ever to grab good deals and find booking platforms for airlines and hotels.
23. To Heal
I have met many travelers along the way. Most of them began their journey after a life-changing event. For some, a job opportunity was lost, while others were recovering from a recent breakup. Then there was me, where a 2-year sickness made me rethink what life was all about.
Travel heals your soul, in more ways than one. There is so much beauty out there in the world and it shows you the positive sides of life. People learn a lot from traveling. Not only through their experiences but from the people they meet along the way.
24. The Travel Bug!
Ahh, the travel bug is a real thing. You'll experience this after you've traveled for the first time. Once you've had your initial taste of freedom and seeing the world, you will begin to crave it more. It's an addiction, but a good one. People keep traveling because of the euphoria it gives them. It is an incredible feeling being able to explore and gaining unique perspectives on life.
25. Be Happy (With Everyday Life)
I think all that anyone wants in the world is to be happy. More than not, traveling can bring out this feeling in you. The fellow travelers I have met on this journey seem to always have an incredible smile on their faces. You feel that this is something they want to do. I know that this was true for me and most of the people I've met along the way.
Travelers create and find their adventures. Often surrounding themselves with people they don't know in a foreign land. These strangers then become friends that help us create beautiful memories. It brings out the fun and happiness that we are searching for in our lives.
Why Not?
A perfect answer to the question "Why Do People Travel?". It takes plenty of guts to prioritize our sense of exploration. As well as take a chance to do something unique from the rest of the world. The journey we take to find ourselves is extraordinary in its own right.
Life is full of opportunities to witness magical and breathtaking sights. So why not? I hope that you'll join us in discovering the world and introduce a little travel in your life.
Have any questions? Feel free to comment or sign up for the mailing list below.
As always, thank you for being a reader of LiveLifeOTBP. I can't wait to see where your journey takes you!