Updated November 10, 2020 by Clarisse
A gap year after college isn't something that you hear about in the United States very often. Most people aren't even aware that it exists.
So what exactly is a gap year? It's a specific period of time, usually one year, where young adults take time off.
It's best to do one either after high school or before entering the workforce, aka the adulting world.
I didn't know much about partaking in gap years until three years after my college graduation.
Once I found out that this was possible, I immediately knew it was for me.
There are a few options to consider when taking a gap year. For those of you who are curious, I chose a working holiday visa that was renewable for up to three years.
PS. Americans can do a working holiday visa in Australia and New Zealand.
The time I took off to live in Australia was the best thing I've done for myself.
To be truthful, I caught the travel bug soon after, and I haven't stopped since.
Let me tell you, a break after college might be exactly what you are looking for.
You never know where you'll end up after the year is over. It never hurts to try something different, especially if you seem lost on what to do in life after college.
If you find yourself wanting a break from the classroom time you've put in for the last 20 years, then look no further.
Below are 6 reasons why a gap year after college will help you out in life. Plus, a little encouragement on taking the leap in living an off beaten path journey.
A Gap Year After College Will Allow You To…
Discover What You Truly Want to Do In Life
As someone who went straight to the 9-5 desk job right after college, I can tell you that I was lost. To be honest, I didn't know how to get out of the slump either.
Taking a gap year has helped me discover what I wanted to do with my life. Oh, and here's the not-so-secret news, it will help you out with your purpose too.
After working in an office setting for three years, I knew that I didn't belong there.
Now, I am working towards my goals of being a digital nomad and entrepreneur.
I wouldn't have found the courage to pursue this dream life if I had kept going down the path I was on.
Take a Break Before Entering the Adulting World
You've been in school since kindergarten and haven't stopped until you graduated.
Don't you think it's time to take a little break and enjoy yourself before entering the working world?
Trust me, the two-hour commute and traffic will still be there when you get back. That is if you choose to come back.
But, seriously, it's easy to get into the monotony of everyday life. A gap year will help you feel rejuvenated with a time off between your school years and work.
Travel and Experience Adventures
Traveling was the biggest reason why I appreciated taking a gap year so much.
There is so much to see out there in the world!
And you won't be able to experience it all with only two weeks of vacation every year. Yes, that's most likely all the time off you'll get from work. That really isn't much time to discover new places.
Trust me, I know. I once worked 11 and a half months straight so I could take an international trip over Christmas and New Year.
It's safe to say that I struggled with this concept. I couldn't imagine my life working 50 weeks out of a 52-week year.
And doing this until the day I retired.
So, yes, take a break and see the world first. The desk and normal life will still be there when you get back.
Do Something Different from the Norm
I promise that you'll have the rest of your life to live out the normal days. Yes, I just mentioned this, but I want you to know that this is the truth.
And there's no better way to make sure I'm getting the point across than repeating it at least twice.
Let yourself experience the once-in-a-lifetime opportunity that is at your fingertips right now.
And yes, you can always go back to your job.
Now, as I've said, there are many possibilities in a gap year. There are plenty of unique options that you can choose from during your time off.
Experience Life for Yourself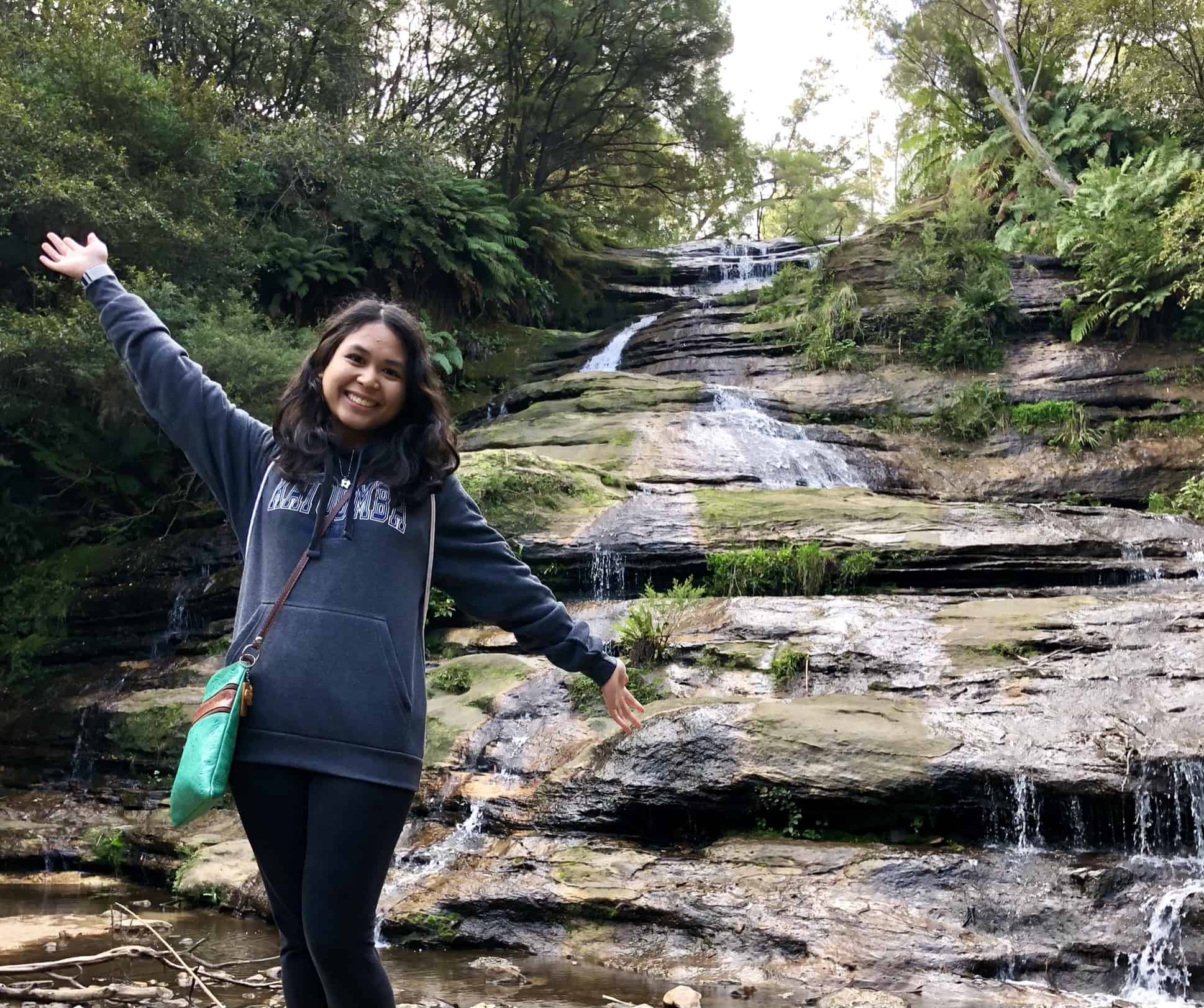 Now is the time to explore life and everything that it has to offer.
A gap year after college will allow you to navigate the real world. You will get a chance to live and step outside of your comfort zone. Plus, you will learn how to overcome challenges and solve real-life problems.
The incredible experiences alone will be life-changing.
This is it! It is your time to live out the life of freedom that you've been searching for.
Go out and live life for yourself. In the end, you will only regret the things you didn't do.
Learn Something New and Do Something Different
As an adult, there is no better time to learn something new and do something meaningful than right now.
Did you check out the list of gap year ideas I mentioned above?
To give you a quick highlight, you can:
Take a working holiday visa in Australia or New Zealand

Teach English abroad and get paid to do it

Sign up for volunteer programs

Take on seasonal jobs – ski instructors and farmworkers are quite popular
There are so many possibilities, and these are real-life experiences. You can also use this time to enhance your resume.
You will gain so much knowledge and encounter life-changing adventures. After your year is up, you'll be ready to face the world head-on.
Have a Story to Tell
If you don't do it for any of the reasons above, make it so that you have this incredible story to tell. An exciting life experience you can share with the rest of the world.
You will gain so many beautiful memories that you'll have stories to tell for a lifetime.
And isn't that what life is all about? Being able to look back and know that you didn't have any regrets.
It's in knowing that you took the leap and went for the things you truly wanted to do. Plus, you'll be able to pass on those memories and experiences with the people closest to you.
One day, you'll look back and be thankful to yourself that you took this leap. You did something most people didn't have the courage to do.
What Are You Waiting For?
I hope that this has helped inspire you to go after your dreams. Please know that taking a break is a good thing.
It will allow you to find yourself and achieve life-changing experiences.
Let yourself take the leap in experiencing a whole different world.
There's nothing better than the feeling of getting out of your comfort zone and learning from the world.
It will be a nice change of pace in learning from books inside of a classroom.
This experience will help you transform into becoming the person you want to be. You will meet many people along the way that will help you realize the life you want to create.
So yes, what are you waiting for? Begin your planning today, and who knows where you'll be a couple of years from now.
But, here is the kicker, no matter what, you will have something to gain if you take this off beaten path adventure.
As always, thank you for being a part of LiveLifeOTBP. I hope that you'll continue on this journey to living a life for your self.