Updated September 23, 2021 by Clarisse
The best travel gifts are light, compact, memorable, and purposeful.
As the holidays approach, don't get stuck with gift ideas for your special world traveler.
As a frequent traveler, there are certain gifts family and friends give me that I'm unable to take on my adventures. Of course, I'm always grateful for the thought, but it's always an awesome feeling when that unique item gets packed in the suitcase.
Luckily, a handful of my friends have given me some of the best gifts that I take with me every trip. Truthfully, they were my inspiration when I created this article.
Below is a list of travel gifts that I have either received, even from myself, or are currently on my wish list. I hope this guide will help out those of you who don't necessarily know what to get your traveling friends.
I am very thankful to have received these items and I treasure them, whether I'm at home or out gallivanting the world.
1. Travel Necklace
A travel necklace is by far one of my favorite gifts! It's small, light, easy to carry around, and there are endless options to choose from.
The best part, is that it will give your friend you want to give your friend something special to remember you by.
LiveLifeOTBP travel hack: Pick one or two chains that you'd want to keep and take multiple charms with you instead.
2. Mini Travel Journal
A travel gift I never get tired of are travel journals. They are perfect for documenting extraordinary moments and special discoveries.
To personalize this gift, have yourself and their friends, each sign the journal. I promise that this is something they'll treasure for a lifetime.
3. Osprey Backpack
Osprey backpacks are considered to be one of the best in the world. The traveler in your life will feel much appreciated after receiving this gift from you.
Please note: With excellent quality comes a higher price range. If you are a traveler reading this, don't hesitate to give this as a gift to yourself. It's worth investing in.
4. Samsonite Luggage
To reference the note above, this was the first big travel gift I gave to myself before I started my gap year. Samsonite is a brand well-known for its quality and customer service.
This would also be a great gift for a close family member who wants to explore the world.
5. Packing Cubes
These are life-savers when it comes to packing. I gave these as a gift to myself not once, but twice.
Look for high-quality cubes when purchasing for your friend, as you'll want them to last a long time. My first ones lasted two years and are still going strong. The only reason I bought a second pair was to increase the amount of packing cubes that I owned.
6. Refillable Insulated Water Bottle
RTIC and Hydroflask are my go-to for both every day and traveling needs. I drink a lot of water and keeping it cold for hours is important to me. Your friend will appreciate this gift wherever they go.
7. Polaroid Camera
I love polaroid cameras! ♥♥♥
They are a fantastic way to capture the moment. There will never be another photograph like it again. It's great for handing out pictures to people your traveler will meet on their journey.
This is a unique gift they can use to remember the good times they will encounter in their travels.
PS. All of my polaroid cameras and gear were gifted to me by my parents, as they can get pretty expensive
8. Travel Pillow
Travel pillows are super comfortable and a great addition to a travelers list of things to pack. I never knew how much I would love these until my friend gave me one. Now, I never fly on an airplane without carrying it with me.
Make sure to choose a high-quality one that will last for years to come.
9. Travel Blanket
Travel blankets are a great gift. They can be used in airplanes or for travelers who stay in hostels. They're lightweight, small, and comfier than those handed out for free on red-eye flights.
10. Passport Holder
Passport holders are fashionable and useful for your friends that love to travel. I use mine all the time and is one of the best travel gifts I've received from my friends.
11. Travel Eye Mask
Travel eye masks are best for long-haul flights. They help travelers sleep better while reducing their chances of being woken up.
12. Cute Luggage Tag
Unique luggage tags help separate your bags from everyone else's at the carousel. Plus, it's easy to write your information on them, in case your baggage gets lost.
13. A New Favorite Pen
Pens are always welcome in a travelers bag. They're handy in airplanes for filling out declaration forms.
I love having a favorite pen that I carry around in my travels. I'm sure your friend will appreciate it too.
14. Akaso Underwater Camera
Akaso makes underwater cameras that are an excellent alternative to the GoPro. They are much cheaper and provide good quality pictures and videos.
15. Travel Angel
I've had my travel angel for 7 years and counting, and I love having one. Your friend will appreciate the idea of someone watching over her when she's out on her journey.
16. Travel Book
There are plenty of travel books out that you can give to your friends.
One of the ones on my wish list is from an avid traveler Matt Kepnes: How to Travel the World on $50 a Day. It's an interesting concept and one that your traveler friend would probably love to read.
17. World Scratch Map
These are great gifts for those who want to keep a tally of the countries they've been to. I personally own three of them, but I do have to keep them in storage while traveling. I plan to hang it up as a decoration once I've settled down in the future.
18. Mini Spa Products
This is the perfect gift for your traveler friend who wants a little bit of pampering while they're away. Mini spa products could include scented lotion, a bubble bath kit, hand cream, and body soap.
19. Small Purse or Wristlet
I never go anywhere without a wristlet when I'm traveling. The ones I prefer are those large enough to hold my necessities, such as phone, cards, money, and keys.
Most of my wristlets either come from Coach or Michael Kors. As someone who isn't into name brands, the quality of the wristlets from these two is top-notch. Thus why I highly recommend them.
20. Bracelet Charm
Pandora and James Avery are my go-to charm jewelry stores for bracelets. They offer cute, unique, and fashionable accessories that travelers would love to wear on their explorations.
Hint: Get them something that will remind them of home.
21. Travel Wallet
Travel wallets are similar to passport holders, but they tend to be able to hold more things inside. They're great for travelers who carry bigger purses or a backpack with them.
22. Jewelry Organizer
I usually use a jewelry box for this and I get along fine. But, if a friend of mine were to give me a small jewelry organizer for my trip, I would always carry it around.
23. Travel Sized Laundry Bag
Laundry bags are perfect for travelers who stay in places for more than a week. Make sure to get a lightweight bag for your friend, as there won't be much space in their luggage.
24. No Waste Shampoo/Conditioner Bar
Eco-friendly products are catching up in today's world. More and more people are searching for alternative organic ways to help the planet.
Get your friend started with a shampoo and conditioner bar. They are a great alternative to lugging around container bottles everywhere. Plus, they do work and some say that they're better for your hair.
25. Portable Mini Bluetooth Speaker
A small Bluetooth speaker is a perfect gift for any traveler. They are small, lightweight, and if you pick the right one, can produce a great quality sound.
26. Portable Battery Charger
I never ever leave home without a portable battery charger. This is a life-saver when there are no electrical sockets nearby. Your friend will highly appreciate this gift.
27. Anti-theft backpack
A backpack is an excellent gift for those who want to keep their personal belongings secure. I love having a small purse while keeping everything else in a pack.
Anti-theft backpacks ensure your friend will have peace of mind during their travels.
28. Cosmetics Bag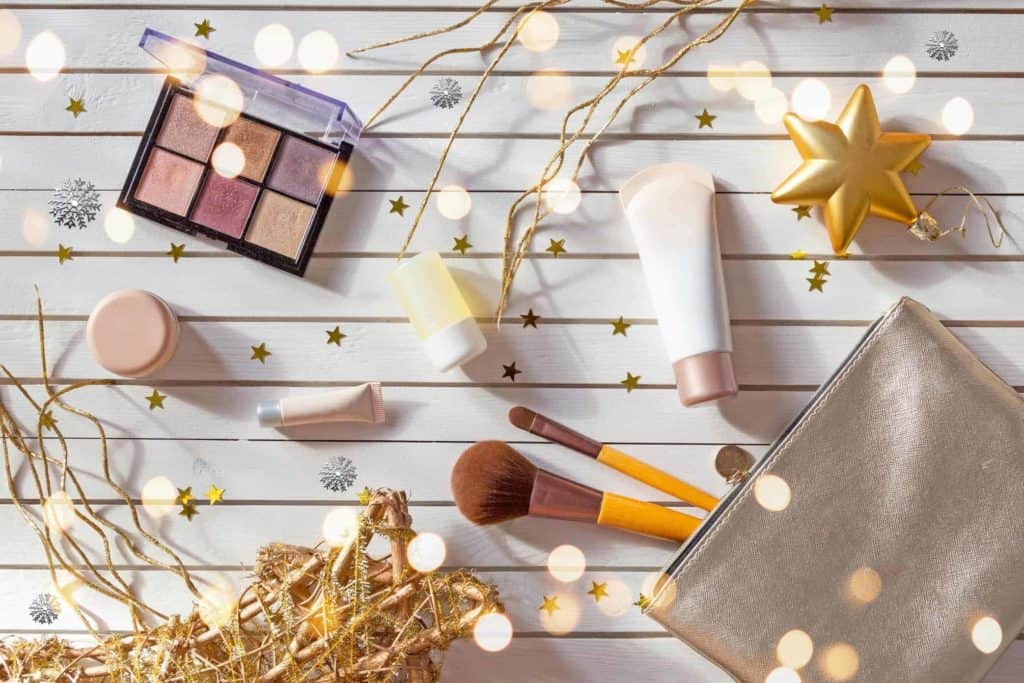 A mini cosmetics bag is a welcomed addition to your friend's luggage. It will help her stay organized during her trip while keeping up her daily routine of freshening up.
29. Blanket Scarf
Blanket scarves are a perfect gift for those traveling to colder destinations.
I used mine quite a bit during winter in Australia. Yes, it doesn't usually get below freezing much in that part of the world. But these scarves are perfect for those places that don't get blanketed in knee-deep snow.
30. Fluffy Slipper Socks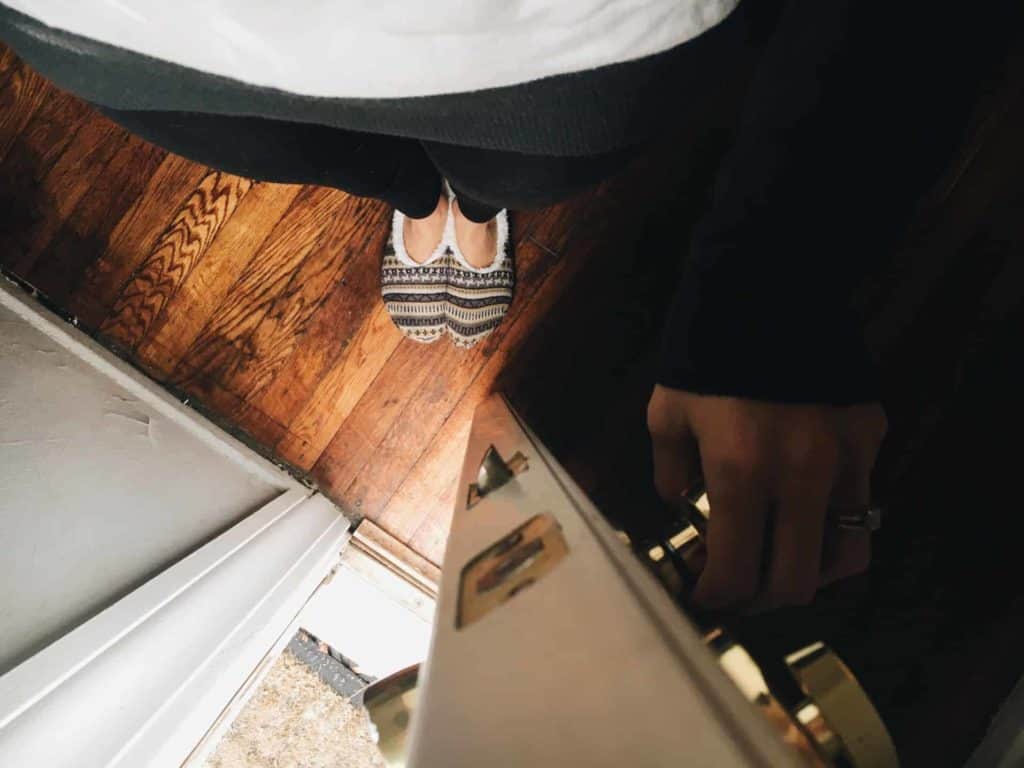 Fluffy slipper socks are comfy and lightweight. Your traveler friend can take these anywhere they go and have something to remember you by.
31. Reusable Grocery Bag
I never thought that I would love this gift as much as I did when I first received it. I have been carrying the same one around for two years now and I never leave it during my travels. Make sure to choose a durable one that will last a long time.
32. Beach Bag
A beach bag is a great gift because they're versatile. Not only are they perfect for any resort getaway, but they can double as a carry-on bag.
33. Microfiber Towel
This is the only towel that travelers carry if they are looking to save space and travel light. It's an excellent gift for backpackers.
34. Nail Kit
Revlon nail kit is my go-to brand, but you can choose any of the other high-quality ones out there. It should have the basic stuff from nail clippers to a nail file.
35. Watch or Fitbit
A watch or a Fitbit is a great gift for your traveler friend. Keep it stylish and make sure that they like having something on their wrist.
36. Clothing
Clothes are always a welcome addition to any traveler's suitcase. But do make sure that you know your friend's size and style. You can also opt for something simpler such as socks or even a jacket.
37. Travel Gift Cards
I'm not the biggest fan of giving gift cards, but it is a great gift if you're out of time and still want to have something nice for your friend. A few choices in travel gift cards include Airbnb, Uber, or airline-specific cards.
38. Photography Travel Lens
Moment travel lenses are the new thing if you want a better photo without carrying around a big camera set. This is a great gift for your loved one. I received this gift from my parents and I love the pictures I've been taking with my phone.
39. Mini Perfume
Perfume bottles are a lovely gift and a mini one is perfect for your traveler friend. They are portable, cute, and they'll remember you every time they spritz some on.
40. Travel Snacks
Travel snacks are a great going away gift if your friend is traveling soon. Make sure to get TSA friendly ones and those that will last throughout their flight. These can range from chips, granola bars, to chocolates.
Travel the World in Style
A few of the items above are some of the best gifts I've received to date. I continue to use them every single time. It helps me travel the world in style while remembering those back home who gifted me these items.
I hope that the above list of ideas will help you decide what to get that special person in your life for their next trip. I know that they will appreciate the thought you've put into what you can get them.
If you are a traveler reading this article, don't hesitate to gift some of these items to yourself.
Comment below if you have any questions regarding any of the ideas I've suggested. I want to help you pick out the perfect item for your traveler.