Updated November 1, 2020 by Clarisse
Traveling in a pandemic requires extra precautions. Check out the guide below to help keep you safe on your next trip.
2020 has been an extremely unique year for everyone. The pandemic has affected many parts of the world in different ways. Travel has been severely impacted this year. Thus, causing most countries to exercise bans on international trips.
As of this writing, most of the world is starting to open up, but there have been many changes to the traveling world.
Many people are curious on what travel is like during a pandemic and how we can safely travel in today's times.
Below, you will see the precautions I've taken, as well as those whom I've encountered on this international trip. I hope this will provide you with ideas on how to travel safely during a pandemic.
Take Extra Precautions
Get a Covid-19 Test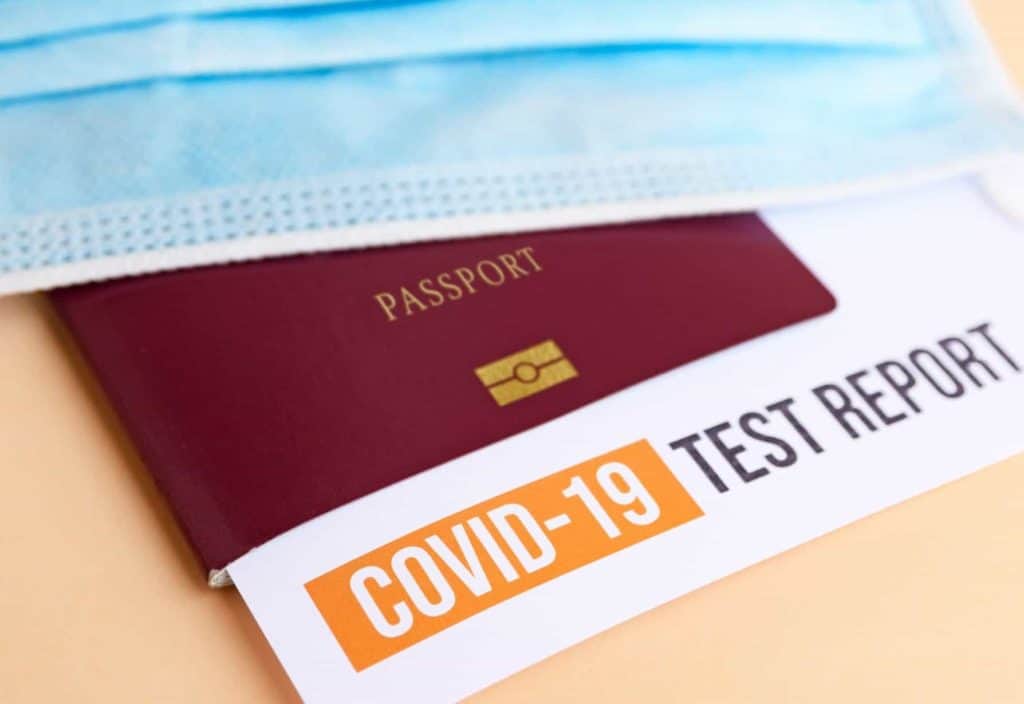 Whether or not this is a requirement for your destination, it is still a good idea to get tested before leaving. It's best to take this a step further, and re-tested in your travel destination after you've arrived.
This will give you peace of mind.
From personal experience, it doesn't take too much time out of your hands. Plus, contrary to what most people say, it's at best uncomfortable. It's better safe than sorry. You'll also be prepared in case you do end up needing to show test results at your destination.
Reschedule Flight with Any Symptoms
You should reschedule or hold off booking your flights if you are feeling any symptoms. This is true even if it's only allergies.
There are many airports and airlines who won't let you in if you are coughing like crazy or sneezing every 5 minutes. This is especially true with visible symptoms such as the aforementioned ones.
Check Your Temperature Before Leaving
To reference the point above, before your flight, make sure to take your temperature. Most airports have indicated they will be doing temperature checks for incoming passengers.
According to the CDC website, temperature over 100.4F or 38C is considered a fever. Travelers with these readings will risk quarantine, PCR tests, and extra checkpoints upon arrival.
Of course, if yours is close to this number, even if a bit below, should reconsider travel for the time being. Many airlines eliminated their change fees to accommodate travel during the pandemic.
6 Feet Social Distancing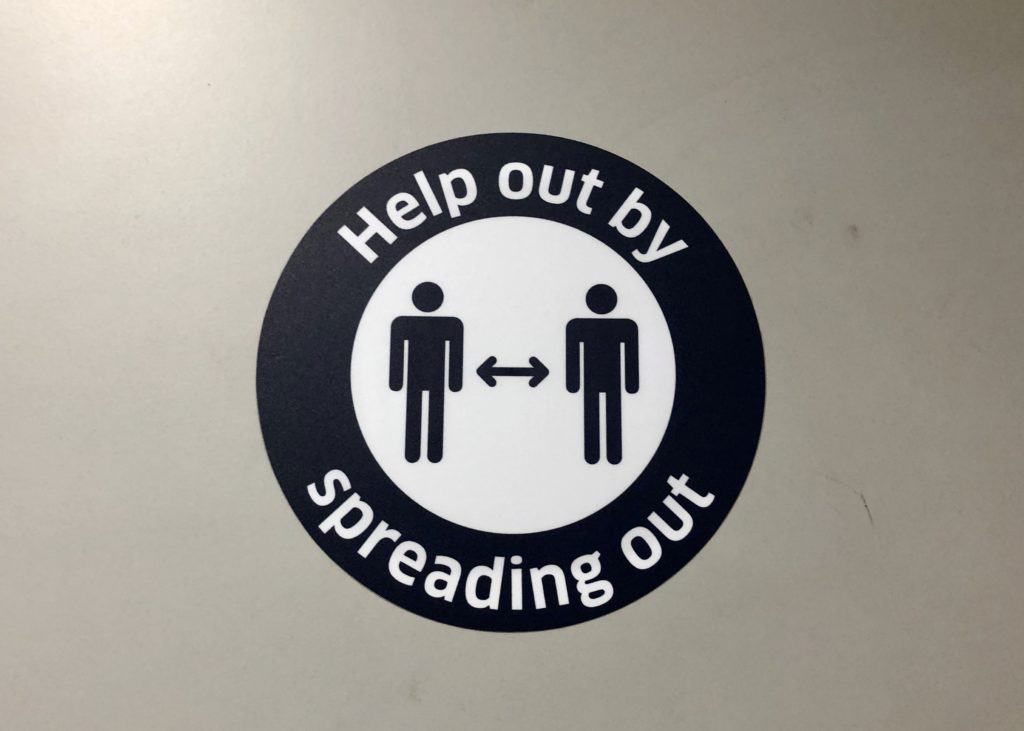 Most establishments are enforcing the 6 feet social distancing rules. They are blocking off entire tables and seats to ensure that people follow the protocols.
Make sure to practice this at all times including in boarding, deplaning, and in bathrooms.
There are plenty of signs to remind you of this practice. There are also a few airlines that have blocked out middle seats, to abide by the new normal.
Masks are the New Big Thing
Wearing masks in any indoor place is mandatory in almost every corner of the world.
I recommend purchasing disposable masks, alongside one or two reusable ones. The disposable masks are perfect for long-haul flights. It allows you to change them up as much as you feel comfortable doing so. I changed mine three different times throughout my 17-hour flight.
PS. Face shields are not a substitute for face masks. If you do end up deciding that you want to wear both for extra precaution then it is very much welcomed. But, you must have a mask no matter what.
Gloves and Goggles are Additional Accessories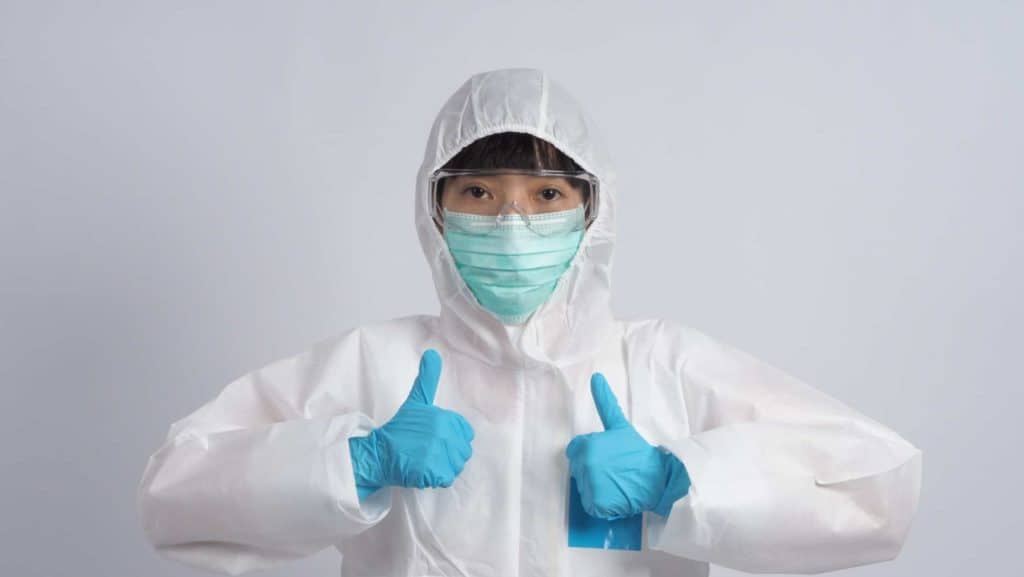 I saw a few people taking extra precautions by wearing gloves and goggles on the plane. This helps keep them protected against anyone they might come into contact with.
Please note that there could be a few people at the airport that are an asymptomatic carrier of the virus. I would suggest these for peace of mind. Personally, I didn't wear any but every person's risk level is different.
Hand Wipes + Sanitizer Are a Must
Airlines have begun handing out wipes throughout flights. Flight attendants are stationed in the front of the plane and give you one before getting to your seat. Certain airlines also hand them out during the flight, usually during food service.
Make sure you don't forget to sanitize everything you will touch on your seat. These include the window, tray table, and the armrest. Plus, if entertainment is included in the form of a touch screen tv, make sure to wipe that down as well.
PS. Make sure to pack some extra wipes with you alongside a mini bottle of hand sanitizer to take on your carry-on. It's always better to have your own supply than asking for some aboard the flight. Plus, these will be handy to have in airports.
First Aid Kits Are Your New Best Buds
Get a decent-sized first aid kit that you can put all of your pandemic gear in. Make sure to keep this in your carry-on for easy access. These will come in handy for having everything you'll need in one place.
Try to add any other medicines you think will be beneficial during your travels.
How to Be Prepared in a Pandemic
Make a List of Things You'll Need to Have
A packing list of things you'll need is great to have. It will help you become much more organized on the day of your trip.
On top of that, you should also create a list of things you'll need to do. Make sure to research your travel destination. List out any requirements they might need from you.
Be prepared for anything, as everything truly is uncertain at this moment.
Choose Your Own Seat if Possible
United Airlines offer this feature for free in the economy section of their flights. Download the app and you can choose your seat, up until check-in.
For other airlines, I did purchase an exit row, as most people wouldn't splurge on this extra amenity. While this won't ensure that you will have a row all to yourself, it will increase the chances.
For me, during this time, it was worth the extra few dollars. Flights are extremely affordable at the moment. It is the perfect time to save on travel costs if you are comfortable enough to fly during this time.
Food Options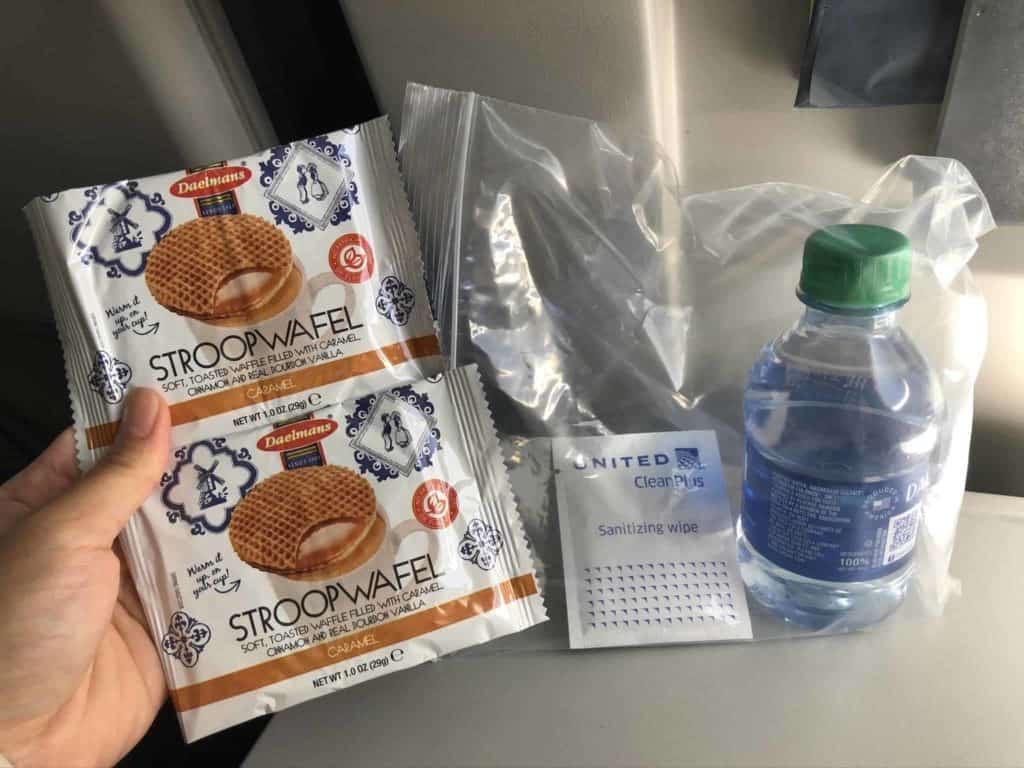 Airlines are now taking extra precautions more than ever. They are currently implementing modified service throughout flights. Instead of a full breakfast meal, you will now only get a goodie bag, with a couple of snack items.
Don't let yourself go hungry because we're in a pandemic. If taking an international flight, please note that certain food places are closed. It really depends on the airport themselves.
But, you can always come prepared with your own food and snacks that you fixed at home. Make sure that they are TSA compliant and avoid anything that would be considered liquid.
For snacks, stick with granola bars, nuts, chips, and even fruits. For food, keep it simple, and make a sandwich or two. Add some vegetables on the side and add a small packet of ranch that can serve as a dip.
Do make sure that if you pack any liquid that it's under TSA regulations and will fit in the 3-1-1 liquid rule.
PS. Certain airlines have stopped selling food altogether on both long-haul and short-haul flights. Thus, you are very limited to what they are offering you.
Bring Your Own Travel Pillow and Blanket
You can never be prepared enough for your trip during a pandemic. There are many airlines that are cutting back on providing non-essential items. These include pillows and blankets. This is done to help reduce contact and germs from being passed around.
Bringing your own is a great idea if your flight will last more than a couple of hours.
Assess Your Risk Level
Find the balance between your risk level and your mental health. Most people travel so they can refresh and take in new sights and be away from their everyday routines. All of this is great and it's good to take a break every once in a while, especially in today's time.
But, be sure to assess your risk tolerance level and do not rush into making this decision lightly. It took me a whole month of planning and making sure that I could travel safely before jumping back on a plane.
The decision to travel is ultimately yours. But please do make sure that you are more than prepared for the uncertainties you will face during your travels.
Travel, but Travel Safely
Travel safely not only for your own peace of mind but also for the safety of those around you. Make sure that you take the extra precautions highlighted above.
There are many people who want to travel right now, I know I was one of them. But, before doing so, I did countless hours of research. This helped prepare me for the uncertainty that is widespread in today's time.
Please leave a comment below if you have any questions. I am here to guide you through any of the safety measures I've highlighted above. We are all in this together and I wish you safe travels.