Updated March 25, 2021 by Clarisse
Are you on the lookout for unique ideas to add to your bucket list? Check out 100 ways below to help fulfill your life.
I've always wanted to experience as many things as I could. Living life to the fullest is my ultimate goal and I hope that it is yours too!
Creating this bucket list is something tangible that you can look at that will help inspire you to live your best life in the coming years.
We're all searching to do something more meaningful. I know that I have always wanted to make a difference, both within my life and the lives of others.
Check out the list below and see if there's anything that will help inspire you to live an off the beaten path life.
Travel Bucket List
1. Visit all 50 of the United States
This is a bucket list item that Americans hold closest to their hearts. I know that this is true for me.
It's a great way to explore our own country and a massive goal considering the size of the United States. I know that most people have seen this bucket list item pop-up somewhere else. But I still wanted to include it in this list because it is one of the items I'm currently working to check off. So far, 34 out of 50!
The best way to tackle this feat is to do a summer road trip every year. A simple one or two weeks will let you check off between 3-8 states easily.
Don't forget to take a picture of the "Welcome to State" signs when you cross each border. Every single piece is unique and a fun road scavenger hunt that you can later put in a scrapbook.
Hint: Google Maps announces it when you're crossing the state lines.
2. Take a Bath in an Outdoor Hot Spring
Yes, outdoor hot springs exist. The most famous one is the Blue Lagoon Geothermal Spa in Iceland.
They are relaxing and provide a unique experience. Plus, there aren't too many that exist in the world, so you'll have to travel to do it.
3. Take a Gap Year
Taking a gap year in Australia was one of the best decisions I have made in my life. The uncertainties and the adventures that come with it are priceless. As an American, the options are a bit scarce compared to other countries. This, however, does not mean that it's impossible. You just need a little bit of research and creativity.
4. Live in More Than One Country During Your Lifetime
To reference the point above, a gap year would fulfill this bucket list. But, you can also choose to live in a different country for a lot longer. There are plenty of scenarios that could help check off this item for you.
5. Go to a Music Festival
Music festivals are great and they can range from different genres. Perhaps the most popular one in the United States is Coachella. There's also Tomorrowland in Belgium if you are into electronic music. Find your jam and book your ticket. Don't forget to bring your friends along. As the saying goes, "the more the merrier".
6. Stay in a Hostel
This is tailored to solo travelers or couples and families on a budget. It's an encounter you won't forget as it's a great place to meet others around the world. I do suggest trying it out at least once. If you don't want to share a room, there are private ones offered for less than a hotel rate.
Are you wondering what a hostel is? Find out here now, especially if you need a little extra convincing to check off this bucket list item.
7. Go to a Bush Doof in Australia
So you're asking "what is a bush doof?". Well, I will let this article from Culture Trip answer your question, as there's not a simple way to describe it. If you want a basic overview – it is an off-grid weekend camping trip in the middle of the woods. Did I mention that techno and psychedelic music plays non-stop?
The extra few things that I can tell you is that it is very Aussie and being invited to one is mainly through word of mouth. This is especially true if you're looking to take part in the best ones. What makes it special is that you will go there with your group of friends and make unique memories with them.
Hint: Bring cash if you do end up stumbling upon this rare offer.
8. Go Horseback Riding
Go out and find a place that offers horseback riding on their ranch. It's a fun experience and being able to get the hang of it makes all the difference.
9. Ride a Camel
This one is a bit trickier to do than the point above. But what makes this one interesting is the fact that you have to go out of your way and find a way to ride a camel. They are normally found in the desert so while you're there, make sure to enjoy your time. Don't forget to marvel at the vastness and uniqueness of your destination.
10. Release a Floating Lantern
Have you seen the pictures of what this could look like? Well just scroll your eyes over as I have attached a stock photo of how serene this experience could be. I am hoping to replace that photo with one of mine soon. But until then, I would say that the picture there is the reason why I want to release a floating lantern. Remember, if you do decide to do this, don't forget to make a wish as you're releasing the lantern.
11. Go Camping at a National park
National Parks are one of the best places to camp as you'll have access to the entire park and all the beauty they offer. The best one I have been to yet is Banff National Park in Canada. But there are plenty of amazing ones in the United States as well.
12. Live in a Campervan
While this is geared toward hardcore travelers a.k.a. backpackers, you can still fulfill this dream. There are a few companies out there that let you rent a campervan. Enjoy the van life for a week without breaking the bank. This is a bucket list item I wish I had done in Australia but hey it's never too late for things to pan out.
"People are capable, at any time in their lives, of doing what they dream of." -Paulo Coelho
13. Go to a Disney Theme Park
I have this goal to go to every Disney Theme Park in the world! There are 6 locations – Florida, California, Paris, China, Hong Kong, and Tokyo. Disney is a magical place where your dreams do come true. Walt Disney is an inspiration and I hope that by visiting the park, you will feel and enjoy his creativity.
Let your imagination run wild and feel like a kid again!
So far 2 out of 6. 🙂
14. Christkindl Market / Spend Christmas in Germany
Spending Christmas in Germany has always been a dream of mine. I've heard incredible stories from my friends browsing the Christkindl German market.
The coziness accompanied with snow makes this a special mention on the list.
15. Collect Coins From All Over the World
I make sure to keep the change I've accumulated from around the world as a souvenir. Every single country has a unique collection of coins that is great for a keepsake. There are also some specialty coins that you can purchase at gift shops. These can range from older coins or those that are no longer being circulated.
16. Go to an Ice Bar / Stay at an Ice Hotel
Can you imagine sipping a drink in an ice glass while dressed up in winter wonderland clothes? Better yet, you could up-one this and stay the night at an ice hotel. This is a truly remarkable experience and it's worthy of a bucket list check in my book.
17. Visit all 7 Continents
How awesome would it be to finally be able to say "I visited every continent on planet Earth"! I am currently at 4 of 7, having lived in 3 of them. Don't forget that your home country is #1. I suggest going to a neighboring continent to check off your second continent.
PS. Antarctica will be the trickiest one.
18. Ride on an Airplane
Pick any destination, even a local one, and hop on an airplane. Having the birds-eye view provides you with a remarkable perspective. Make sure to grab a window seat so you can see the entire process from take-off to landing. No matter how many times I get on one, I never fail to look outside and take pictures of what I see.
19. Pressed Penny Collection
Pressed pennies are becoming popular all over the world. I try to do one every time I encounter them.
These hidden gems are unique pieces that you can add to your collection. Plus, they are a cheap memorabilia you can take home with you. They're one of my favorite things to take back with me as a special souvenir.
I keep mine in a small treasure box that one of my best friends gave me.
20. Go on a Cruise
Taking a 7-day cruise is a unique experience everyone should do at least once in their lifetime. We took ours over Thanksgiving week and the food was amazing! It's also a cheap option in case you're looking for a trip that won't break the bank.
21. Travel Solo
Take a 2-week vacation and pick a friendly solo travel destination. Choose a place that you've always wanted to visit but will feel safe exploring alone. The best part is that you'll be able to make all the decisions. Solo travel has changed my life so I'll keep ticking this one off my bucket list over and over again.
22. Go to Your #1 Country Destination
Everybody has one of these. A country that you dream about all the time and can't stop thinking about. Plan this trip and go. You'll never know what you'll find there. At the very least you were able to check off a bucket list item and went on your adventure of a lifetime.
23. Drive on Both Sides of the Road
There are only a handful of countries that drive on the left-hand side of the road. I completed this super confusing but awesome experience in Australia. Rent a car and tick this off your bucket list in Japan, Ireland, UK, or New Zealand.
24. Learn a Foreign Language
This one will require some time and a bit more effort than some of the items on this list. As an adult, it is harder to pick up a new language. But it will be worth it, especially if it's from a country you're passionate about.
I love visiting Germany and have been back a few times. Oftentimes, I would need translations from my friends to do basic things. I promised myself that next time I will know enough German to be able to accomplish things on my own. Halfway there! 🙂
25. Learn to Say Thank You 100 Different Ways
I personally think that saying thank you is the most important word to learn in any language. As you visit other countries, you will learn that there are many different ways to say thank you. Impress the locals in your destination and take initiative to learn this phrase. They will be appreciative and gain respect for you for doing this simple thing.
I do try and earn this organically rather than searching for it. But either way, it's a good bucket list item to achieve. Oh, and make sure to practice every now and then so that you don't forget them over time. Currently at 18/100.
26. Go to a Chocolate Factory
If you love chocolate as much as I do, this needs to be a part of your bucket list. As Lindt is my favorite chocolate, I was ecstatic when I toured one of their chocolate factory/museum in Cologne, Germany. They have a chocolate fountain where they dip a wafer stick where it comes out fresh for you to try.
27. Do a Brewery Tour
While I do love chocolate more, a brewery tour is interesting and a great way to spend time with friends. In most places, you'll have access to a few samples of their beer or a couple of free glasses to socialize over. It's also great being able to see the process of making beers. Who knows, this could inspire you to start crafting your own.
28. Stay the Night on a Boat
This is an extraordinary experience for those who want to experience water-based accommodation. The best part about this is that you can share the cost with a group of people. Plus, you can take the boat in the middle of the ocean. Go fishing and have a cookout for dinner.
29. Go on a Cross-country Road Trip
Take your car, pack your bags, and bring along the awesomest people you can think of and drive. Have a few major attractions or locations listed that you'd like to visit. I would suggest keeping an open schedule of your plans as driving for long periods can take a toll on the driver.
Hint: Take someone along with you who loves to drive.
30. Take a Train Cross-country
I first got this idea from another backpacker I met who mentioned that this was her next stop on her adventure. Canada has one of the best views and readily accessible cross country train. For a bigger goal, you can even do a European cross-continent adventure.
Adventure Bucket List
31. White Water Rafting
One of the best outdoor experiences I have done so far. White water rafting is a blast, especially when you go with a group of friends. It's best to be in a raft with people you know. Not only will you get to enjoy each other's company, but paddling also requires a bit of teamwork.
32. Ride a Roller Coaster
It took a lot of convincing before my first roller coaster ride. But hey, I did it! And if I can do it, then so can you. Trust me, this is coming from a person who still won't ride the big ones. Although, I don't have any qualms about skydiving so take that advice with a grain of salt. It is a thrilling experience and something you can do with your friends or family. Besides, who doesn't want any excuse to grab some theme park food, am I right?
33. Zipline
Ziplining is a ton of fun. I have experienced it at a small adventure park, but I do only consider this halfway checked off. That is because I want a bigger and bolder experience. You know, like Zip World Velocity 2, which is known as the fastest zip line in the world! In case you were wondering, it's located at Penrhyn Slate Quarry in North Wales.
34. Skydive
One of the most memorable times of my life. Skydiving allows you to get way out of your comfort zone. Accomplishing something this extreme in your life will make you feel alive. Conquer your fears and take the leap. Jump out of an airplane and experience what it's like to plummet from 17,000 feet in the air. It's an experience you will never forget.
Hint: Do this where the birds-eye view will be stunning. This is especially true if you only plan on doing it once.
35. Hot Air Balloon Ride
Reserve this for a special occasion as they are quite expensive. However, riding a hot air balloon is an extraordinary experience you won't forget. I suggest checking out festivals in Cappadocia, Turkey, and Sedona, Arizona.
36. Paraglide
Another one for the birds-eye view. Except for this time you're out in nature and taking it all in at a steady pace.
37. Ride on a Jet Ski
Riding on a jet ski is a fun option when visiting the lake with family and friends. I still remember the first time I rode one with my best friend. We were on it for almost the entire day. See how fast you can go and have a blast exploring the surrounding areas.
38. Snow or Lake Tubing
Tubing whether in snow or water is exciting! I've done a mini tubing slide with man-made snow at a theme park. My ultimate goal is to do one at a ski resort.
If you want to tick this off for lake tubing, make sure to rent out a boat for the day at your nearby lake. Bring your own tubes or get it as an addition to your rental. Tie the tubes to the back and off you go.
Remember to please be safe and have fun!
39. Float the River
There are a few companies that exist solely to provide you an experience like this one. Find a river that has a good flow and grab your tubes. Head out with your besties, turn on your tunes, and enjoy the float. As a bonus, most rivers have terrific views. Enjoy the time you have with the people closest to you and be in the moment.
40. Drive an Exotic Sports Car
This was a gift I gave an ex for his birthday. As a guy or gal that loves exotic cars, this is as memorable as it gets. There are plenty of ways to go about this. The more expensive option is to rent out a car for the entire day. You can also look into finding a race field in your area that offers sports car racing in laps and see how fast you can really get it to go. To be honest, I think this is the better option unless you have a lot of backroads you can go through.
PS. It's a lot harder to control the car on a track than you might think.
41. Learn How to Surf
Have you ever pictured yourself in the Aloha state trying the Hawaiian Roller Coaster Ride? Lilo & Stitch anybody? If that movie and song don't inspire you, I don't know what will.
42. Swim with Whales, Turtles, or Sharks
No, these are not the caged experiences you've heard of. There are places in the world where swimming in nature with whales, turtles, or harmless sharks is possible. It's will be an incredible experience you won't forget.
43. Dive into Water
The height should be scary enough for this to be worthy of fulfilling this bucket list item. You can try your hand at a swimming pool with a high diving board. You can also explore and find nature's playground.
Hint: Make sure to dive straight down or it will hurt. You don't want a belly flop from any amount of height.
44. Ride a Helicopter
There are plenty of companies that offer helicopter ride tours. I suggest reserving this for a special occasion, having spent mine for an anniversary. We spent the tour over the Las Vegas strip at night. It was amazing. A few other places to consider would be the Great Barrier Reef in Australia and the Grand Canyon.
45. Shoot a Gun at an Outdoor Range
Coming from the great state of Big Tex, I have to include this one to this list. It is an extraordinary experience shooting rounds with close friends that you trust. Make sure to take extra precautions and learn how to properly handle a gun. I have found that an outdoor range is better than indoor ones. For me, this is because the location of the target can be uniquely placed.
Food Bucket List
46. Catch your own Fish
Go to a nice lake, hire a boat, and catch your own fish. Keep some of the big ones and cook them for dinner. This bucket list is best accomplished with family or friends. Try it out during your next camping trip.
47. Eat Sushi
Sushi is a love/hate relationship. There's rarely anyone who will tell you that it was just OK. I tried mine for the first time during my best friend's birthday, a special request from her. It was really good, a bit different from what I was expecting. Sushi has been evolving more recently to accommodate people's taste buds. For me, that was a huge bonus as I am allergic to shellfish.
48. Fresh Coconut Juice
I know these can be store-bought. But fresh juice straight from the coconut doesn't only make it taste better, you also get the experience. Try and get someone to pick it straight from the tree. The delivery straight to your hands makes for a fantastic experience.
49. Eat Fried Ice Cream
Fried ice cream is the best fried dessert I have ever had hands down! The concept is really unique and it is exciting to eat. It is a great bucket list addition as you can't find too many places that serve this special treat.
50. Bake a Cake From Scratch
There are plenty of benefits to baking a cake from scratch. There are many recipes online you can follow to indulge in sweet, homemade deliciousness. Remember, you don't have to go for the super complicated ones. The goal is to have fun and do something you can be proud of.
51. Drink Aged Wine
They say that wine gets better with age. If you visit enough vineyards, you'll be able to do a sample tasting of various aged wines. Most of the time, older wines do have a distinct taste from their younger counterparts. Try it for yourself and see if it's something you'd like.
Hint: Sample tastings are perfect if you don't want to buy an entire bottle.
52. Eat Aged Cheese
Similar to the point above, aged cheese has a reputation for being better. Don't skimp out on the quality either so you can get the maximum flavor. This is pretty easy to check off as it's usually on the cheaper side, especially if you're only getting a small slice. Still, check them out as you'll taste the difference from the first bite.
53. Eat at a Vegan Restaurant
Believe it or not, there are plenty of vegan restaurants around the world that are quite good. So far, I've been to 2 of them and have thoroughly enjoyed my meal each time. One of my best friends is vegan and her food always looks amazing.
The biggest advice I can give you for this bucket list item is to always give something a chance, at least once!
54. Eat an Exotic Animal
Crocodiles, alligators, kangaroos, and even scorpions. Go outside your comfort zone and try at least one exotic animal during your lifetime. I can attest that alligator meat is quite good, especially when cooked right.
55. Treat Yourself to a Michelin Starred Restaurant
Ah, the foodie experience. Treat yourself to exquisite fine dining at a Michelin Starred Restaurant. Yes, it's more expensive than a regular hole in the wall, but it will be a good once-in-a-lifetime experience.
Hint: Check out Tim Ho Wan in Hong Kong. They are famous for their Dim Sum and considered one of the cheapest Michelin Starred Restaurants in the world.
Fun Bucket List
56. Take a Nice Long Bath
Can you believe that I didn't have my very first bath experience until I was 26!? It's an incredible life-changer. I have never felt more relaxed in my life. If you're only going to accomplish one item on this list, please let it be this one. For the most basic experience, all you need is a bathtub, a few scented candles, and good music to relax to.
57. Enjoy a Movie at a Drive-In Theater
Movies are fun to go to. It becomes a unique experience when you see one in your car at a drive-in theater. There are not too many that exist nowadays and being a part of this blast to the past is sure to make you feel nostalgic. Enjoy this time and don't worry if it's not the best screen. What matters is the quality time that you're spending in such a unique space.
58. Watch Sunrise/Sunset
There's something majestic about seeing a sunrise or sunset, especially with a view. Beaches are a good spot to try this out. Also, you can look for higher ground, such as mountains and this will serve as a good viewpoint as well.
59. Make a Snowman
"Do you want to build a snowman?" as Anna asks from Frozen.
If you are lucky enough to live in a snowy area, make sure that you don't miss out on this wonderful opportunity. For those who don't, try and seek out places during one of your vacations that have enough snow so you can build one.
Making a snowman is incredibly fun, especially if it's your first time making it.
Fun hint: Make a tiny one and put it in your freezer.
60. Play Blackjack at a Casino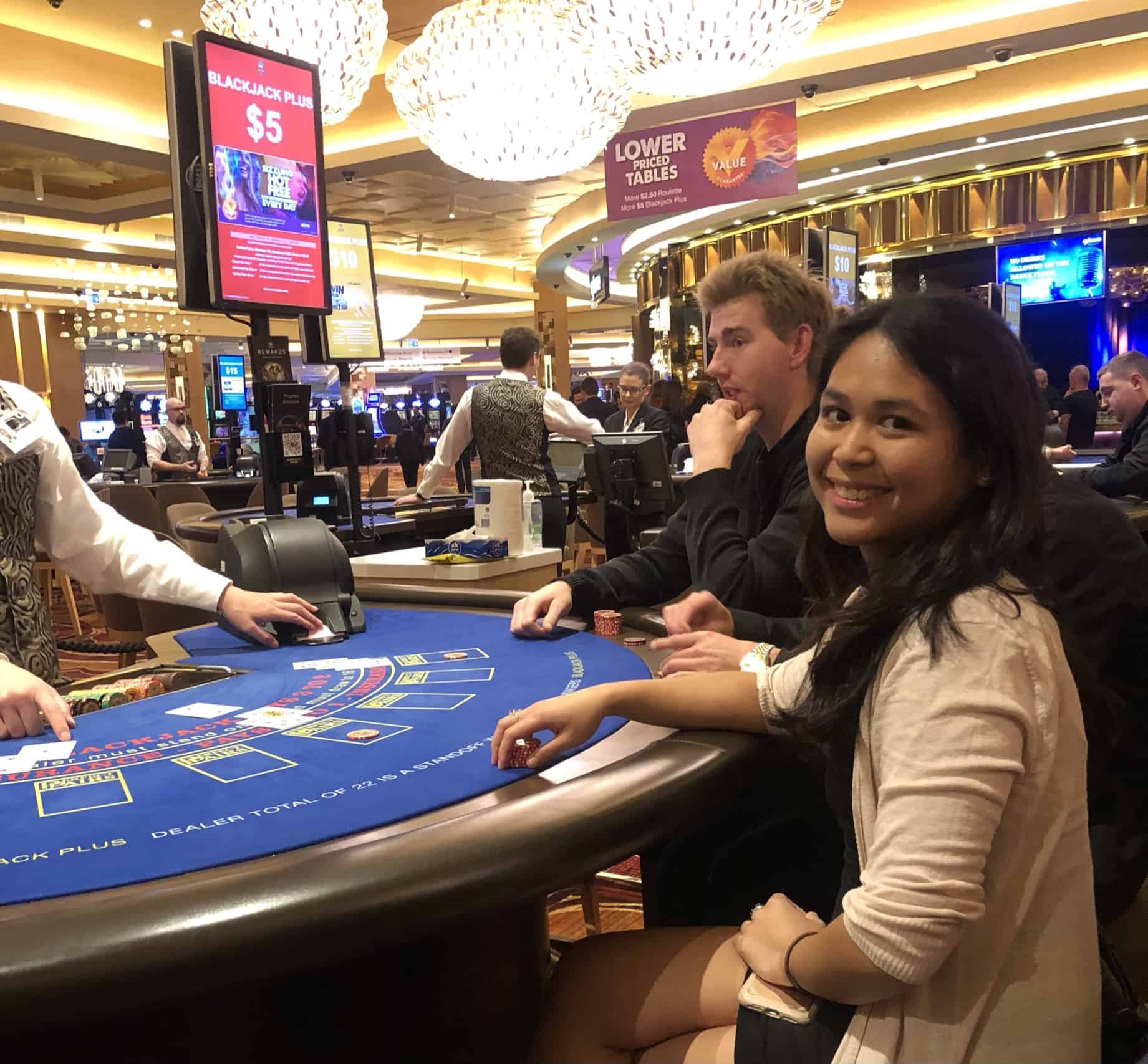 Casinos have a stigma around them, but it doesn't necessarily have to be true for you. Go in with a small amount of money, in cash, you'd be willing to lose for the night. Pick a casino that has lower limit tables where you can stretch your money a little bit further. Treat this as a special night out. Get into the mindset that if you lose the money, you had a great time. If you do win some, treat it as a bonus.
Hint: Do NOT take your debit card with you or anything you can take extra cash out. I suggest leaving things in your room, except for your ID. Budget your existing cash between the games and other purchases, such as food. Oh and most importantly, walk out the door when you run out of money.
61. Make A Candle from Scratch
Candles are a great gift but making it from scratch makes it even more meaningful. Pick your favorite scents with the color of your choice. The best part is being able to choose the candle jar itself. Be creative and try to DIY some ribbons around it to make it look more presentable.
62. Learn One Magic Trick and Perform it with Friends
Since childhood, I have always been fascinated with magic tricks. They are a great source of entertainment for the magician and the audience.
Nowadays, people are sharing a few of the well-known secrets in the magic world. Take advantage of youtube videos and learn a basic trick. Practice this until you've mastered it and put on a show with a few of your friends.
You can also take this bucket list item further and take a professional masterclass. This will help you perform the more advanced tricks. Afterward, you can then get up the courage to perform in front of bigger groups.
63. Do a Professional Photoshoot
After my best friend showed me her pictures when she did this in Sydney, I immediately wanted to do one as well. It's still in my queue of things to do before I kick the bucket. I'm still looking for the perfect place to do it.
It's quite affordable, as you can rent a photographer between $25-$50 for a couple of hours. The pictures will be worth it!
64. Make a Scrapbook
Keep the memories that are special to you. Spend a few hours and compile pictures you've taken over the years into one book. Add a few decorations and descriptions on the page and voila you have a scrapbook. This will make for a trip down memory lane when you open it back up in a few years.
65. Learn How to Shoot a Bow and Arrow
If you've seen the Hunger Games, then you'll know why this is a part of my bucket list article. They're fun and not something you get to do every day. Thus making it a unique experience and you can up your skills by shooting outdoors.
66. Run a 5K
There are various 5K's all around the world that are catered to make running more fun. There are also ones that are out there for charity. Try them out, it's an event you can do solo or with friends.
Hint: You can even go bigger and do a marathon or triathlon instead.
67. Have a Minimum 4 Part Movie Marathon
Take your favorite movie with a few sequels and dedicate an entire day or two to watching them. While this may seem like a waste of time, it will help you wind down for those days where you just need to slow down. Try and do this over the weekend after a long week. A few suggestions include Harry Potter, Fast and Furious, Planet of the Apes, and Rocky.
68. Pick Strawberries at a Fruit Farm
I have always wanted to do this but as I didn't want this to be a solo activity, I am still waiting for the right person to go with. It seems as though it would be a nice idea for family outings that can be used as a bonding time. Plus, you'll have some good looking strawberries you can take home afterward.
69. Learn How to Make an Origami
There are plenty of options to choose from if you want to tick this one off. The easier options to make are hearts, fortune tellers, boats, and most animals. Check out this easy origami for kids if you want to try your hand at a few beginner artistic production.
70. Go to a Concert
I am not much of a concert-goer, but I do have my favorite and respected artists. I finally broke the bubble in Perth, Australia where I saw Celine Dion. It was one of the best experiences of my life. Since this is a treat, I made sure to splurge and get the best seats I could. I would suggest you do the same if this is a special time for you.
71. Treat Yourself to a Spa Day
Go all out with this bucket list and pamper yourself for the day. Get a mani-pedi, as well as a nice and soothing massage. This bucket list item will help you relax and melt all your stress away. If you haven't done so, I would suggest putting it at the top of your next things to do.
Hint: Have a mom and daughter spa day. It's a priceless memory you two will share forever.
72. Plant a Tree or a Flower
Give back a little to nature and plant a small tree or flower in your backyard. You can even grow some flowers inside your house. Choose a seed that requires minimal effort if you want to check off this one but wouldn't want to put all your time into it.
73. Find a Four Leaf Clover
Four-leaf clovers are pretty elusive as I have yet to check this one off. Trust me, it isn't for a lack of trying. If you do manage to find one, make sure to take a photo of your prize. Bonus points if the background of your picture has a rainbow in it.
74. Sing Karaoke at a Bar
You may not have the best voice but after a few drinks, you won't care too much. The best of times with my friends is when we would go to karaoke bars and sing our hearts out in front of strangers. It's entertainment that will help get you out of your comfort zone.
75. Do a 3D Puzzle
I have done two of these so far and they are so much fun to do. It can also serve as a unique decoration in your house. The most popular ones are castles and famous landmarks. Try them out but be sure to glue a few of the pieces together. This will ensure that they stay sturdy for a long time.
76. Do an Escape Room
These are crazy exciting and you have the choice of being locked up in a room with strangers or reserving an entire room with your closest friends. Remember you'll only have an hour, so up your A-Game. I escaped my first one with 6 seconds to spare!
77. Build a Fort
Go back to your inner-childhood and build a fort. If you missed out on this opportunity when you were a kid, don't fret. Ask one or a group of your friends for a sleepover and help each other to create one in your living room. Be creative and have fun, and don't leave out any blankets you own in your house. The more the merrier!
78. Appreciate a Double Rainbow
Double rainbows are pretty rare but if you look up at the sky and see one, marvel at its beauty. Also, make a wish, it never hurts to make one when we see something extraordinary.
79. Get Hit by a Paintball
Yes, it will sting a little but the fun that accompanies it will be worth it. Get a group of your friends and find a kick-ass paintball field in your city. Make sure to dress appropriately and cover your skin as much as possible for minimum impact.
80. Build a Treehouse
This is a fun pastime that you can do either as a kid or with your kids. I think that having a treehouse is awesome. Kind of like having a mini house of your own. For adults that don't have any children of their own, you can opt to rent a treehouse and stay over the weekend instead.
Life Bucket List
81. Give Food to a Homeless Person
There are plenty of ways to do this. You can volunteer at a homeless shelter or at an organized event. I did mine during Stubb's Feed the World Tour and it was an experience I still remember to this day. Giving extra snacks of food that you're carrying with you is also an option when you pass by someone who you think could use a little bit of food.
Giving back to the community and showing kindness to others makes this one a worthy bucket list.
82. Learn to Play an instrument
You could try your hand at a few different instruments and see if you have the knack for any of them. The easier ones to learn would be the ukulele, harmonica, or bongos. Don't be afraid to step up to the challenge if you want to learn a harder instrument.
83. Learn a Sport
Learning a sport has many benefits. For the most part, you are able to keep an active and healthy lifestyle. In addition, it also has social benefits as it's very hard to play a sport on your own.
There are many options to choose from, you can learn multiple ones if you're up for it. The easiest ones to master are volleyball, basketball, badminton, or bowling. And yes, bowling is a sport 😉
84. Wish on a Shooting Star
The very first time I saw a shooting star, I was in total awe. We were out camping in the middle of the forest and there it was. We saw a total of 3 shooting stars that night. They were beautiful and bright as we were located away from any major cities and towns. This is a bucket list item that's easy to fulfill. Without a doubt, you'll enjoy your time with this worthwhile activity. Oh, and don't forget to make a wish.
85. Donate Blood
There are plenty of ways to give to those who are in need. Donating blood only takes a few minutes out of your time and won't take much away from you.
86. Meditate
I've only recently checked this one off but I can already feel the advantages of meditating. As someone who is an overthinker, meditation allows your mind to slow down. This is much-needed if you want to find a bit of inner peace in your life.
87. Be a Mentor to Someone
There's not a better feeling in the world knowing you've helped steer someone in the right direction. If you're an expert in a field, look for school-aged students and make a difference in their lives.
88. Adopt a Pet from an Animal Shelter
Yes, it's easy to buy a cute purebred little puppy. And there's nothing wrong with that. I love my dog whom my parents gave to me as a gift. But if you'd like to give a dog or two a second chance at a happy life, adopting a pet from the animal shelter is a good idea. Plus, you won't have to shell out too much money and you'd still have a furry friend for life.
89. Speak in Front of a Huge Audience
Engaging a big audience can be very nerve-wracking. Doing this even once in your life will help you overcome your fears a bit easier. It will also be good to help you gain more confidence. Don't limit this to speaking engagements. Performing in front of a crowd will also do the trick.
90. Get a Tattoo with Meaning
During my trip to Australia, I met backpackers getting tattoos during their adventures. This inspired me to look into a tattoo that would showcase my journey. If you're curious, check out what an unalome is.
Choose one that is meaningful to you as it will be on your body forever.
91. Volunteer
There are plenty of options when it comes to volunteering. You can keep it simple and local such as your hometown's food bank or animal shelter. You can also make it a bit more elaborate by connecting to charity organizations. These include building a shelter for the homeless or participating in ocean cleanups.
92. Interpret One of Your Dreams
Have you ever been curious about the meaning of your dreams? If you are lucky enough to remember one, do a quick internet search right after you wake up.
For a more authentic experience, you could keep a journal by your bedside table. Before you do anything for the day, write down what you remember, and be as detailed as possible. Instead of a google search, invest in a good book, and look up what it means later on after you've had your morning coffee.
93. Donate Some of Your Belongings
Have you ever thought that you own way too much stuff? Consider donating some of your belongings to goodwill or the homeless shelter. It will make you feel good decluttering your house while helping other people.
94. Do Yoga
Yoga isn't just for those who have flexibility. It is a practice designed to create your healthier self, physically and mentally. Yoga helps control your breathing and calms down your mind and thoughts. Try various types of yoga at your nearest studio. You'll have plenty of choices to see which one you like best.
"You'll never know if you like something until you try. And everything is always worth trying at least once."
95. Get a Health Coach
Are you struggling with your personal health, either emotionally or physically? It never hurts to have someone there for you, even if you're paying them. Try a session or two and see if they can help you align better with your goals and get you through the hard times.
96. Make a Vision Board
Vision boards are gaining even more momentum nowadays. People have goals and dreams they want to visually see as it helps align and achieve their purpose. Creating one isn't hard either, as you have a few options. The first one is a physical board, think arts and crafts. Alternatively, you could also create a digital one, with the help of PowerPoint or Canva.
Remember: "Pictures are worth a thousand words."
97. Read 100 Books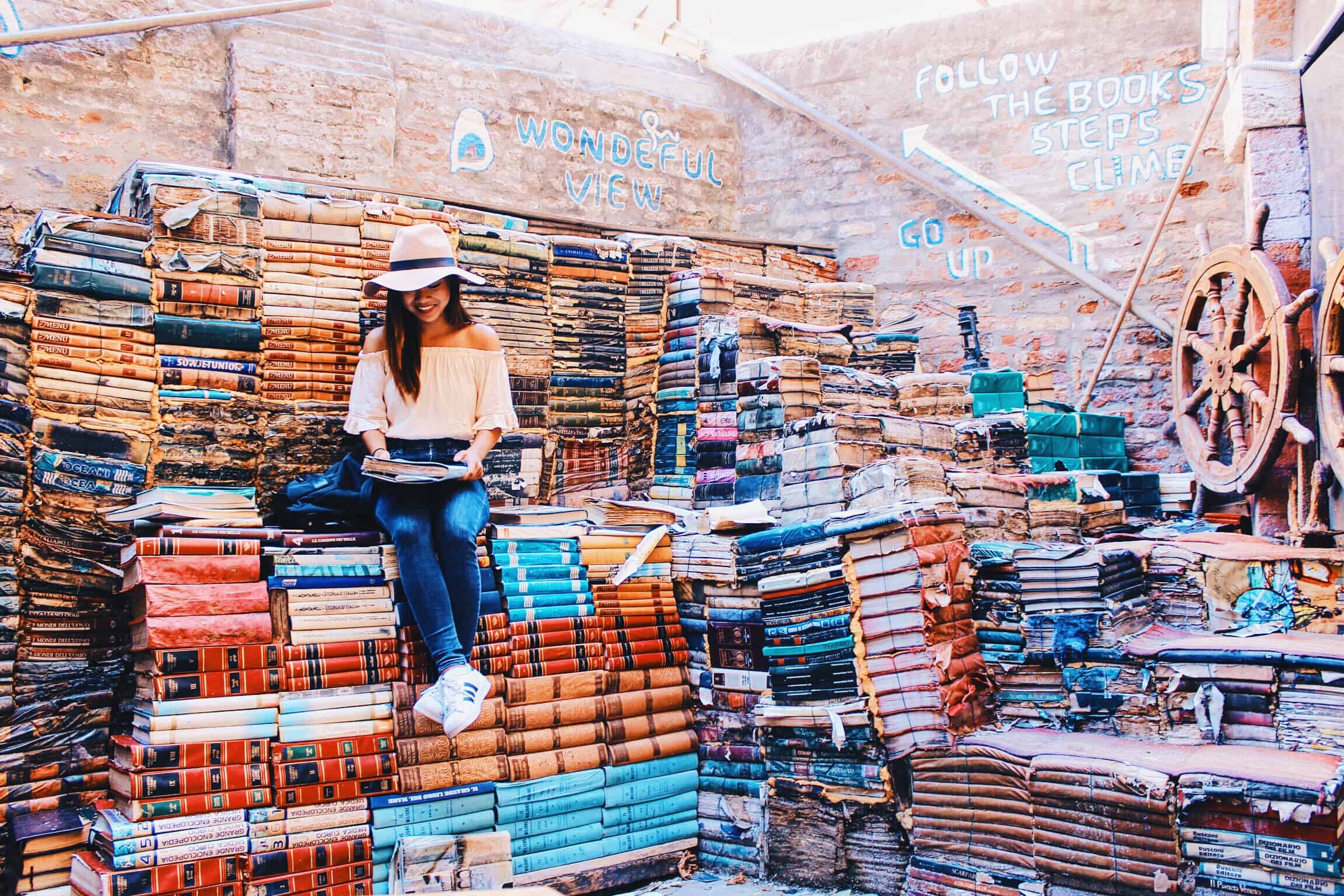 Try to read 100 books in your lifetime. Why 100? Because it's a good round number and is a good bragging rate. Best of all it's achievable. It would calculate out to about two books per year.
98. Write a Book
Writing a book in the digital age is easier than it used to be. Now, you can self-publish and even create an e-book instead of a physical one. The best part about this is that if you draw on your expertise, you can make income on the side.
99. Create a Blog
Starting a blog can be quite overwhelming but the rewards will be worth it. If you are passionate and have an entrepreneurial spirit, then this is an option I would suggest.
Share your life experiences with the world. Draw on your expertise and create this avenue to share your thoughts and methods of living life.
On the flip side, you can also create a hobby blog that translates to an online journal. Feel free to document your personal life. You never know where this journey may take you.
100. Start Your Own Business
Starting your own business is an ambitious goal and worthy of a place on this list. While not very many people will try, be one of those who do.
Remember you're reading live life off the beaten path. Create a life with meaning and check this one off before you kick the bucket.
Are You Ready to Live an Off the Beaten Path Life?
Whew! That was a handful. I hope I have given you enough inspiration to go out and live life. See how many of the items above you'll do before you kick the bucket. Be courageous and fulfill your goals and dreams.
Let me know in the comments below which one caught your eye.