Updated October 8, 2020 by Clarisse
Are you moving to a different city and starting your life over? Here are a few ideas you can implement to meet people in a new town. Plus check out my secrets to success in cultivating your newfound friendships.
Meeting new people isn't always easy, especially for those of us who were born as an introvert. It took me a lot of years to become more confident in myself. You see, that's the key. To have the confidence in knowing that you are capable of making new friends, even in ways you never thought possible.
Most people believe that making friends isn't easy. After all, most adults already have a set group of friends. But when I moved halfway across the world, on my own, I found that most people are searching for the same things. The sense of belonging is stronger than you think.
You just have to find the right places, make an effort and have a sense of purpose. The only way I have the friendships I made over the years is by putting myself out there. Try out some of these ideas and start your journey to friendships that could be worth a lifetime.
1. Go on a Lunch Date with Your Co-workers
Did you recently move for a job opportunity? Chances are your co-workers will be more than happy to get to know you. Put your best foot forward by inviting them to lunch. Try doing this every month, the more frequent the better.
You should be able to establish a personal connection with them over time. Once you are more comfortable, try asking them out after work for happy hour.
From there, use the bond you've made to cultivate your relationship entirely outside of work.
One idea would be to ask them for recommendations of the best parks in your area. Then ask them to go on a walk or run with you over the weekend.
2. Use Facebook Groups
Facebook groups are growing in popularity. They are a great way to meet people.
There are many different groups that you can join. The key is to connect with the right ones.
Go for ones that are active and have a good amount of daily posts. The best thing you can do is to type your "city + group" in the Facebook search box.
Remember, you can sign up for as many as you want. The sky's the limit. Be sure to interact consistently with the members once you're approved.
3. Join Meetup.com
Meetup is a lifesaver when it comes to making new friends. It's a great way to find different activities in your area. Try a few of them out and see which ones you're interested in attending regularly.
I went to a few karaoke groups myself. I quickly established a smaller group of friends that I still hang out with to this day in those events. They're my karaoke buddies. We have made amazing memories since then and have embarrassingly sung many songs in front of strangers at a bar.
I strongly recommend downloading their mobile app. It is user-friendly and they send you reminders of your upcoming events. They also allow you to leave comments and message other members you've recently met. This is handy if you didn't get a chance to grab their contact information but would like to keep in touch.
4. Be Neighborly
Introduce yourself to your neighbors once you've settled in. An excellent way to make a first impression is to bring them some goodies.
Bake some muffins or cookies and put them in a small gift box. Knock on a few doors and offer it to them. Let them know that you are new in town.
Make small talk and if you are comfortable enough, you could invite a few to a housewarming party.
5. Go on a Local Tour
Going on a local tour is an excellent way to discover your new surroundings.
Get close to your tour guide and ask them for further recommendations. Be sure to talk to your group and ask around if any of them live in the area.
You may get lucky and make a connection with someone that lives in your neighborhood.
6. Sign up for Classes
Have you always wanted to learn something new? There are endless options including cooking, art, photography, baking, painting, or a foreign language class.
Whichever hobby you want to take on next, classes are a great way to pick up new skills. It is also the place to meet fellow enthusiasts. Make a connection with them. Ask them to bake with you after class or set up a photoshoot with a small group.
7. Workout at Your Local Gym
Do you like working out? Great news! Join the local gym in your area.
Sign-up for their classes, show up early and talk to a few people. Ask them if they go to any other classes, and see if you can join them.
You could also invite them to a smoothie bar afterward. Even if they don't go today, they will remember it for next time.
8. Go to a Networking Event
A networking event is a great way to encounter like-minded people. A lot of these are career-focused, but they are still a good place to forge connections with others.
Keep an eye out for announcements in your new job if they are planning on hosting one soon. If not, you can do a quick search on google and attend one after work. There are also plenty who hold them on the weekends.
There are a few that might require you to pay a small fee, but most are below $15. Don't let the price intimidate you, they are really fun. At the very least, this could help boost your career in the right direction.
9. Party it Up Over the Weekend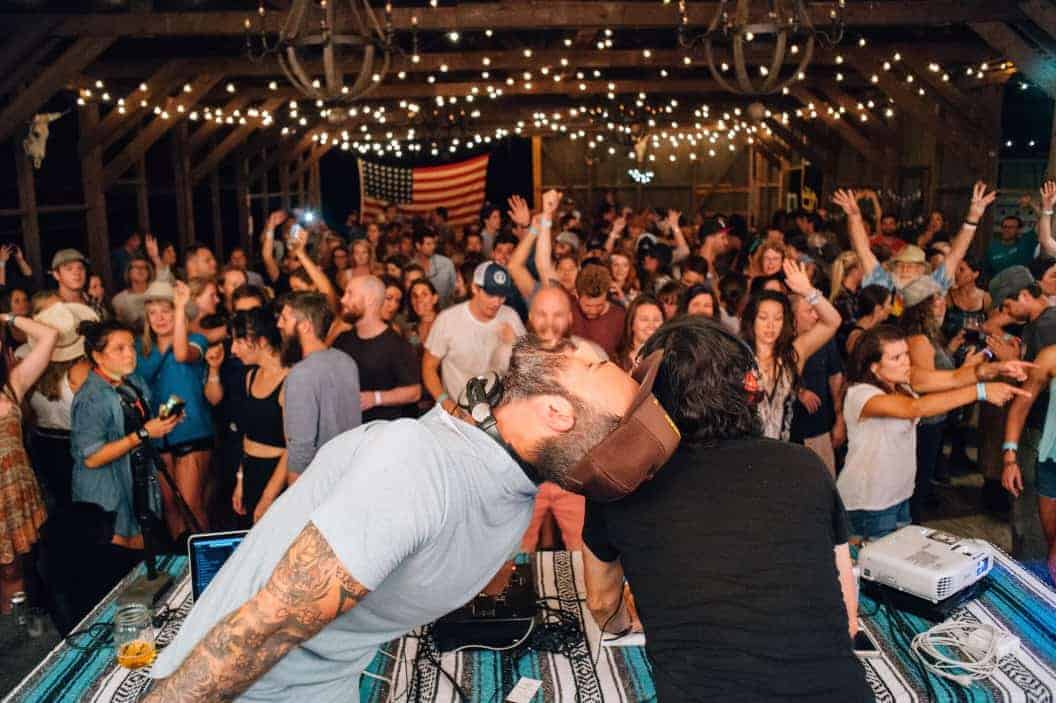 This will take a bit of an internet search. You can also utilize Facebook groups or Meetup.com.
A party will allow you to let loose. Grab a few drinks, throw caution to the wind, and approach people you don't know.
Dance, have a remarkable time, and make fun, new memories in your city.
10. Go to a Bar with Special Events Set Up to Meet People
Don't be afraid to go to the local bar by yourself. Get a drink and have a chat with the bartender. Ask them about special functions they may be hosting within the month.
Many places offer different events, such as trivia or board game nights. They will usually help you find a group that could use more people in their team. Trivia nights are my absolute favorite. They are so much fun, and you get to interact with your group for the night. Usually, the night is filled with so much laughter that going for another round within the next few weeks is a given.
At the end of the night, make sure to find a way to keep in touch with your new peeps. Get their number or friend them on Facebook. Follow-up and plan out your next local hangout with them.
11. Join a Sports Team
Do you play any sports? You don't have to join a professional team. There are plenty of amateur leagues created for the sole purpose of having a good time.
Joining a sports team is the perfect place to be part of an established group. Alongside the bonus of staying fit while doing something you enjoy.
During my time in Australia, I joined the local tennis league in Alice Springs. They had mini-group competitions they would put together every week. I went there on my own and asked them if that was alright. Not only were they happy to have me there but they found a team for me to join. I still keep in touch with the peeps from my tennis group, even long after I had left.
12. Volunteer in your Area
Volunteering is a selfless act that allows you to give back to your community. You can volunteer at the local food bank or your neighborhood animal shelter.
Many locals in your area want to make a difference. Connect with them and ask them if they volunteer elsewhere. You could also ask them if they would want to schedule a time so that you could volunteer together.
13. Go to Church
Going to church is a noteworthy option for those who are religious. They have a community that is always willing to help each other out. Show up early or stay after the service and talk to a few of the members.
You can join their groups, as well as volunteer to go on missions. They have plenty of community-focused activities. It is one of the best places to start as they will greet you with a warm welcome.
14. Go to a Local Festival or State Fair
Your city will put together local festivals and fairs at specific times during the year. These are fun to go to. It's also a great place to interact with people who go there to have a great time.
15. Find Your Local Farmer's Market and Shop There
Going to the farmer's market is a fun way to get local produce. Interact with the vendors and be a regular customer. You will find that as time passes, there will be more familiar faces.
This is a long shot process but you never know. Anything is possible! At the very least, you had a fun time shopping for your kitchen.
Now you have a few ideas on how to make friends in your new city. Below are a few helpful tips to set you up for success.
1. Don't Be Afraid to Ask People to Do Things with You
There are many people who are afraid of rejection. Do not let this hinder you. There are a few people who will say no. But if you keep trying, those few yes's could mean a lifetime worth of friendships.
2. Follow-Up with People that You Encounter
Now that you have a few ways to meet people, it is important to keep in touch. Put in the effort to message them. Once you've gained the courage, be sure to follow-up with an invite to a different outing in a couple of weeks.
3. Be Interested, Be Interesting
This is a phrase that I learned in college that still holds true for me today. I practice it daily as I encounter people in my life. Be interested in what people have to say. Be interesting to those you meet.
You can do this by learning more about yourself and going on solo explorations. Check out this article if you want a few ideas on how to live an adventurous everyday life.
4. Get Up the Courage to Talk to Strangers
Talking to strangers has been hyped up to be unsafe. Yes, you should still exercise caution. But, if you want to meet others, you should practice being comfortable talking to people you don't know.
This is especially true if you don't have a single connection within your new city. Try and create meaningful conversations. Don't simply talk about the weather or traffic for the sake of having a chat with another person.
5. Be Patient and Keep Trying
Making friends come with time. Develop relationships with the people that you encounter.
Keep trying, even if you don't make an initial connection. This doesn't mean that you failed, it just means that the right people are yet to come.
6. Say "Yes" and Get Out of Your Comfort Zone
Do not close yourself off to new opportunities. Say yes to the good times. Do not be afraid to try something unique.
These will be some of the best memories of your life. It will be different and exciting. Spending these special moments with others could bring you lifetime friendships.
7. Prioritize Time For Your New Friends
Make time for your newfound friendships. It will take you putting in the effort to cultivate these connections in your life.
Remember, that friendship takes work as with any relationship. The people in your life will need to know that you value them. Also, be sure that you are getting this same feeling from them.
8. Don't Be Afraid to Be the One to Plan Things
Be the initiator within your friendships. Plan out the weekend festival that you want to go to. Set a date and time for you to meet everyone. Ask them if they want to carpool.
There is nothing wrong with taking the lead on things. This will show everyone that you genuinely want to have a good time with them.
9. Be a Good Friend
Once you have a solid group of friends, check up on them every once in a while. Ask for their birthdays and remember it. Greet them on their special day. Tell them that you want to hang out with them again.
Let them know that you truly care about nurturing your relationships with them.
Take Action and Have a Fun Time!
There you have it. A few different ways to help you meet people in a new city. Plus, the secrets to success of keeping the good friends you will encounter.
Remember, the list above are actionable steps. Be sure to pick one and implement the idea when you're ready!
Let me know in the comments below which ones of these tips worked for you!